Product Code: A242
The 242 Ion Bar delivers powerful, long range ionisation to control static electricity on assembly benches, and ESD applications.
Using reliable pulsed DC technology, the 242 delivers industry leading ionisation performance. Its great long range ability makes it ideal for use on applications such as phone and PC assembly or repairs. In most installations, complete static control can be achieved without the need for air assistance. Meech's ever reliable titanium emitter system gives extra-long service life. Resistive coupling makes the bar shockless to touch and safe for operators to handle. The design has been optimised to reduce the effects of contamination and to allow easy maintenance.
Download
Features & Benefits
Powerful long range ionisation
Excellent static control on modern, fast machinery
Rigid profile
Minimises the number of mounting points required
Resistive coupling
Safe for operators to handle
Titanium emitter pins
Continue to give good ionisation after years of use
'T' slot mountings
Provides complete flexibility of mounting points
Technical Characteristics
Dimensions (cross section) (mm)
63 x 72 x see length
Dimensions (Length) (mm)
400-3200 in 200mm sections
Pin dimensions
200mm pin pitch
Mounting
T slot with M4 x 20 studs
Connection
20kV HT Grey plug
Emitters
Sharp titanium pins
Power supply
977CM, 233v3
Output voltage
up to 10kV
Operating Range
150-750mm
Air pipe connection
6mm Push fit
Maximum air pressure
4 Bar
Compressed Air consumption
4cfm per 1000mm @ 1 bar
Must Haves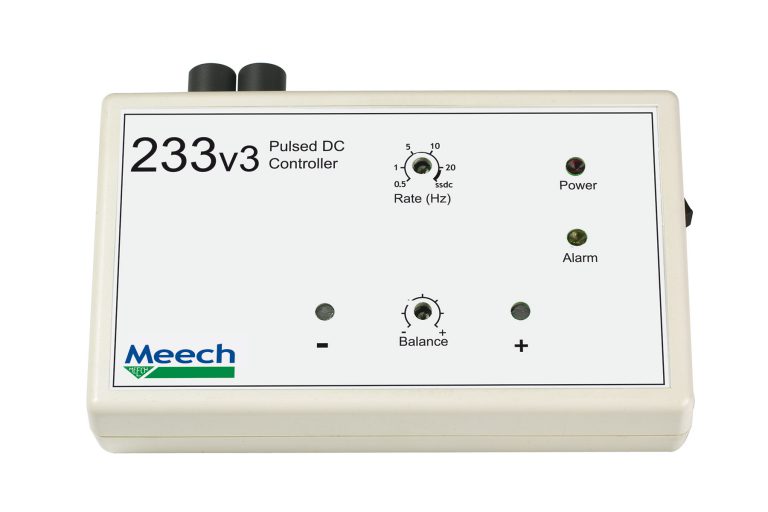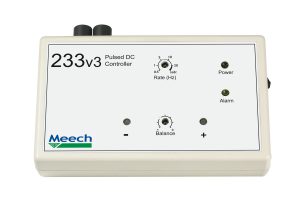 233v3 Pulsed DC Controller
Product Code: 233v3
The Model 233v3 Pulsed DC Controller has been designed to operate with the Series 200 range of ionisers for ESD applications.
View Product