Product Code: 273
The Model 273 Flexible Ion Nozzle is a compact, "hands free" ioniser, designed for repetitive cleaning tasks. It is powered by the Model 233 Pulsed DC Controller. It is suitable for electronic and cleanroom environments and is quick to install and easy and safe to use.
The 273 includes a standard foot switch which allows the operator to regulate the air flow to the flexible nozzle.
Download
Features & Benefits
OSHA compatible dead-end pressure relief
Safe operation
Compact design
Easy to position in the workplace
Rapid decay times
Effective static charge neutralisation
Low air consumption
Economic to use
Weighted base
Provides stability
Technical Characteristics
Input Voltage
+/- 8kV DC nominal
Max air pressure
7 bar (100 psi)
Size
245 mm (flexible length)
Ion balance
+/- 10 V at set up
Noise level (1m)
72 dBA at 1.5 bar
Typical pressure
1.5 – 3 bar (20 – 40 psi)
Air fitting
6 mm Dia push fit connection.
Emitters
Machined titanium (replaceable)
Decay time (1000-100V)
Typically less than 0.5 sec at 150 mm and 2 bar
Must Haves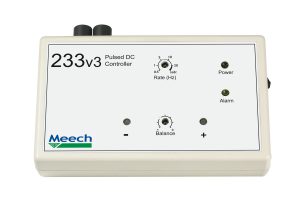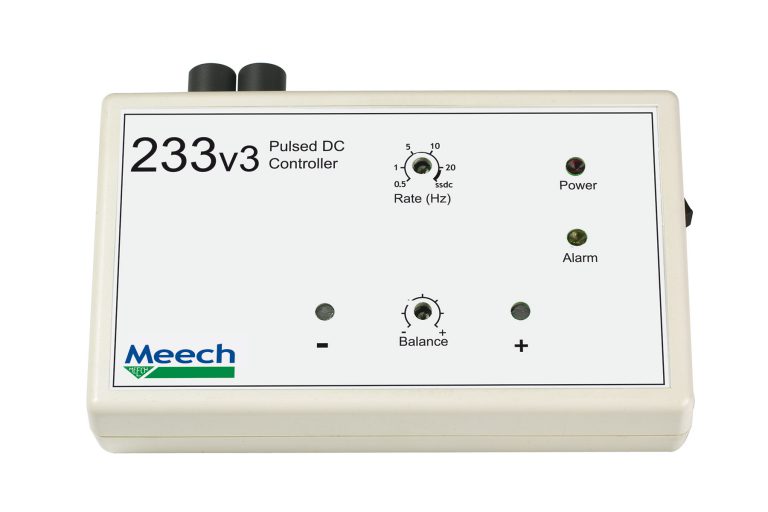 233v3 Pulsed DC Controller
Product Code: 233v3
The Model 233v3 Pulsed DC Controller has been designed to operate with the Series 200 range of ionisers for ESD applications.
View Product