Product Code: 912
The Model 912 circular static eliminator is based on the popular Model 910 shockless bar.
The inductively coupled design provides powerful static neutralisation and completely shockproof operation. The Model 912 is powered by the Model 904 and is suitable for applications where 360° neutralisation is required.
Download
Features & Benefits
Powerful ion production
Fast charge decay times
Shortcircuit-proof
Accidental earthing of one electrode allows
the remaining electrodes to continue to
operate
Technical Characteristics
Maximum Operating Temperature
85°C
Pin energy
Approx 0.15 millijoules
Cable
2 metres shielded in flexible conduit; longer
lengths can be ordered
Construction
Anodised aluminium
Emitters
Stainless steel moulded in polypropylene
Dimensions (cross section)
20mm x 18mm (w x h)
Dimensions (internal diameter)
range from 30mm to 254mm
Must Haves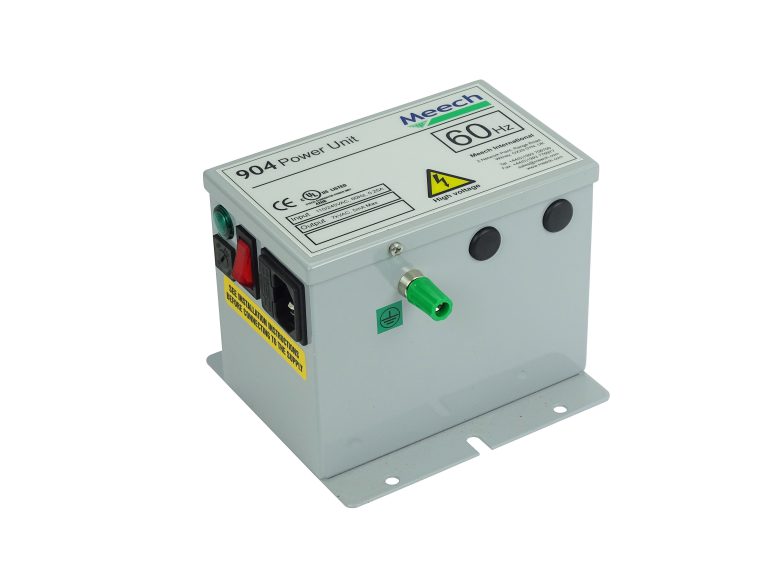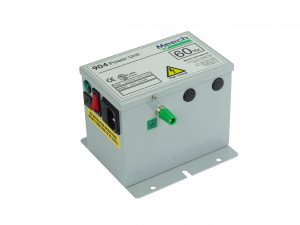 904 Power Supply
Product Code: 904
The Meech Model 904 is a constant voltage AC power supply, designed to provide a 7kV source for Meech AC ionising equipment.
View Product