954v2 Shockless Ionising Nozzle
Product Code: 954v2-BE
The 954v2 Nozzle is an ionising nozzle for neutralising static charges and removing dust contamination on a wide range of industrial processes.
This second generation shockless ionising nozzle provides decay rates 60% faster than the previous version.
Download
Features & Benefits
Resistively coupled
Shockless – Enhances operator safety
Titanium emitter
Delivers maximum ionisation performance over long service life
Nozzle design
More effective ionisation performance & reduced noise levels
Integral bypass holes
Meets dead-end pressure safety guidelines
Technical Characteristics
Operating Voltage
7kV from 904 power unit
Cable
2 metres of H.T. cable in flexible conduit (Longer lengths can be specified when ordering).
Max Pressure
6.8 Bar /100 PSI (Recommended usage 3.4 Bar / 50 PSI)
Air Consumption
13cfm @ 50psi (370 litres/min @ 3.5 bar)
Noise level (at 1000mm)
<80 dBA at 50psi
Must Haves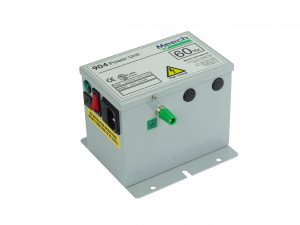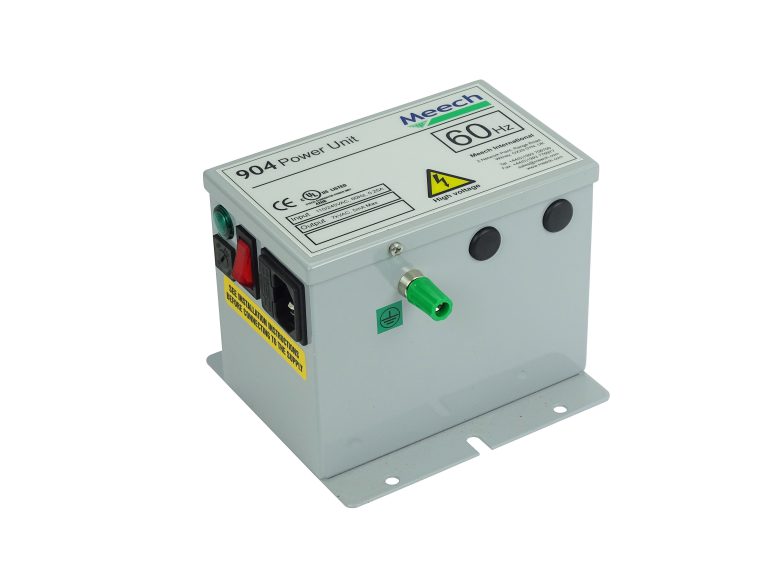 904 Power Supply
Product Code: 904
The Meech Model 904 is a constant voltage AC power supply, designed to provide a 7kV source for Meech AC ionising equipment.
View Product