Product Code: 957
The Meech Model 957 Ionising Air Curtain is an extremely versatile unit that provides effective static neutralisation and dust removal in a wide range of industrial applications.
The unit comprises a powerful Model 915 ionising bar mounted onto a linear air flow amplifier (air curtain) to produce a high speed, laminar beam of ionised air. The Model 957 requires a compressed air supply. High voltage input is provided by a Model 904 power unit.
Download
Features & Benefits
Laminar air flow
Reduces recombination of ions, increasing
effective range
High speed air flow
Long range ionisation capability
Air amplifier
Reduces compressed air consumption
Easy maintenance
Optimum performance and equipment life
Technical Characteristics
Weight
Approximately 1.1Kg per metre length
Construction (air curtain)
Extruded from aluminium
Air consumption
112 litres/min at 5 bar pressure per 25mm of
air curtain length (4.3cfm at 80psi per inch
length)
Must Haves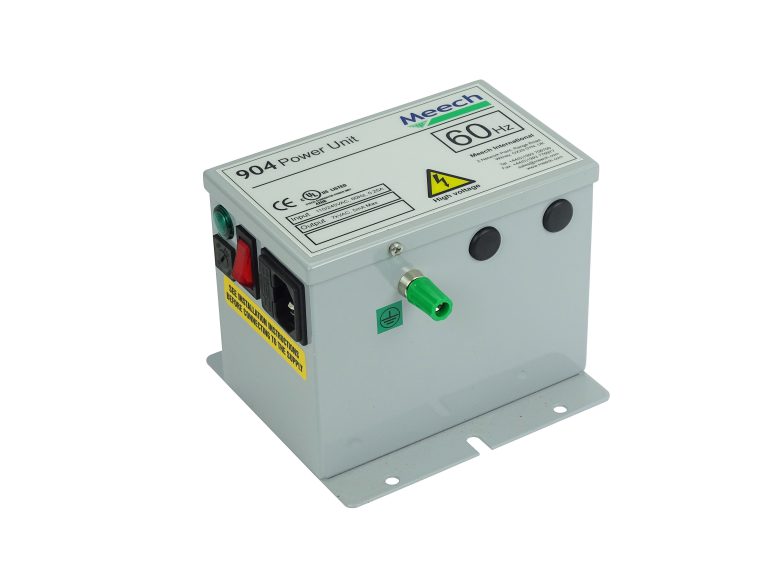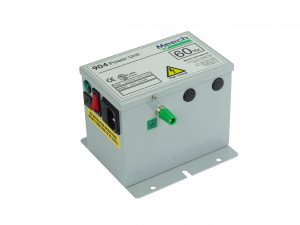 904 Power Supply
Product Code: 904
The Meech Model 904 is a constant voltage AC power supply, designed to provide a 7kV source for Meech AC ionising equipment.
View Product