977HL Hazardous Area Ioniser Controller
Product Code: 977HL
The 977HL Pulsed DC controller is used with the Meech model 976EX hazardous area ionising bars. In-built performance monitoring guarantees that the operator can keep the ionising system running effectively: ensuring correct static control in critical applications.
Additionally, closed-loop control can be achieved by the addition of a sensor bar to get the most accurate static control possible. Local displays and remote outputs provide clear information of system health.
Download
Features & Benefits
Ion current monitoring
Provides meaningful ionnisation performance information
20/80 to 80/20 balance adjustment
Charges of either polarity neutralised equally well
LCD display
Clear indication of real time performance and system settings
Customer adjustable alarm setting
The need for maintenance is clearly signalled before safety issues arise
Integral feedback
Simplifies and reduces overall cost of "Closed Loop" feedback installation
Internal switchmode power supply
Accomodates all standard AC supplies worldwide
Remote on/off
Allows simple interlocking with the machine's running state
Software lock out
Prevents unauthorised adjustment
Analogue outputs
Easy remote logging of performance and residual balance
Enclosure
ABS, fire retardant – UL94: V0
Technical Characteristics
Dimensions
190mm x 170mm x 45mm (W x H x D)
Maximum temperature (LCD)
45°C
Input voltage
100 V – 250 V AC
Input currency
40 mA maximum
Input frequency
45 – 65 Hz
Input connection
IEC socket C13
Output frequency
1Hz – 20Hz
Output balance
20/80 to 80/20 Positive/Negative
Must Haves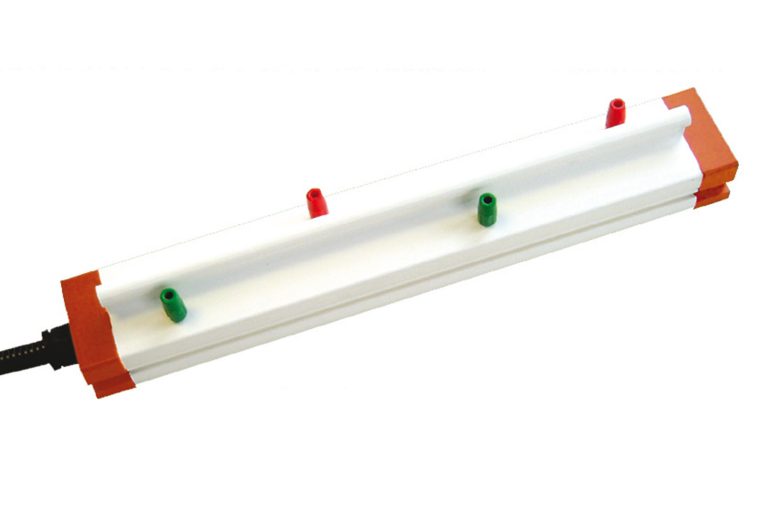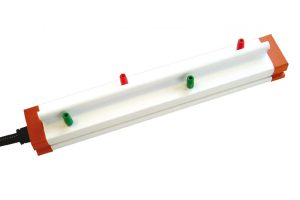 976EX Hazardous Area Pulsed DC Bar
Product Code: 976EX
The Meech Model 976Ex has been designed to extend the benefits of the 976 Pulsed DC system to classified hazardous environments.
View Product