Meech - Innovation, Design & Expertise
With unparalleled knowledge spanning both products and industries, the Meech team are able to offer your business solutions to solve your problems and improve the efficiency of your production. Our global network of distributors are trained to the highest level, in order to provide the expertise that covers the world.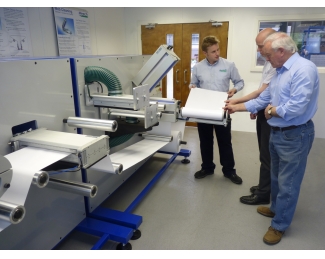 The technical knowledge of Meech staff, combined with extensive research and design means that Meech is able to innovate and produce technology which is developed to exceptional quality standards.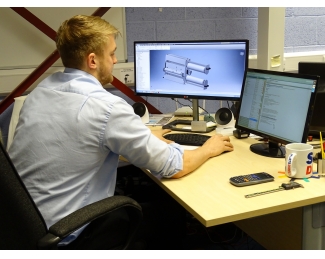 Meech products are manufactured by a team of skilled and qualified technicians. With manufacturing facilities based within our Head Office premises, we are able to assert full control over the manufacturing of our products and our customer service team are able to help you every step of the way.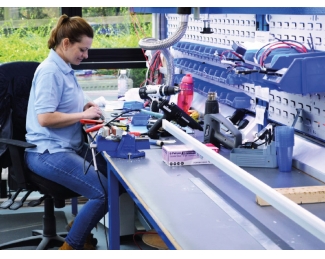 Video
CyClean™ Non-Contact Web Cleaning System

CyClean™ Non-Contact Web Cleaning System Operation Animation

TakClean™ Contact Web Cleaning System Overview Film

TakClean™ Contact Web Cleaning System Operation Animation

ShearClean™ Non-Contact Web Cleaning System Overview Film

Meech and Convertec at Scanpack 2015

IonRinse Ionised Air Rinsing and Air Cleaning Systems Overview Film

IonRinse Ionised Air Rinsing And Air Cleaning Systems Operation Animation

Model 929IPS Ionising Bar Overview Film

Model 915 Shockless Anti-Static Bar and 904 Power Unit Overview Film

Model 983v2 Static Locator Overview Film

Model 984v2 Ion Sensor Overview Film

Model 904CM Current Monitoring System Overview Film

Model 977CM Pulsed DC Controller Overview Film

Model 994 Hydra In-Mould Labelling Pinning System Overview Film

Model 994 Hydra - Miniature IML Pinning System Video

MAT Energy Saving Nozzles, Blow Guns and Air Curtains Overview Film

MAT Air Curtain Operation Animation

MAT Air Amplifiers and High Thrust Jets Overview Film

MAT Air Amplifier Operation Animation

MAT High Thrust Jet Operation Animation

MAT Vortex Tubes, Cabinet Coolers and Coldstream Guns Overview Film

MAT Vortex Tube Operation Animation

MAT Cabinet Cooler Operation Animation

MAT ColdStream Air Gun Operation Animation