Product Code: 251
Meech's Model 251 Ion Gun is a robust, lightweight injection moulded product for use with the Model 233v3 Pulsed DC Controller.
It is suitable for contamination blow-off and neutralisation of static charges in electronic applications and cleanroom environments. It is quick, easy and safe to use. Supplied with 2 metres of cable as standard.
Download
Technical Characteristics
Operating voltage
8 kV DC nominal (Model 233v3)
Emitters
Machined titanium (replaceable)
Max pressure
Not to be used above 7 bar (100 psi)
Recommended pressure 1.5 – 4 bar
(20 – 60 psi)
Ion balance
+/- 10 V at set up
Noise level (1m)
72 dBA at 1.5 bar (20 psi)
Decay time (1000v - 100v) 150mm
Typically less than 0.5 secs
Must Haves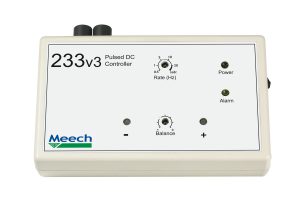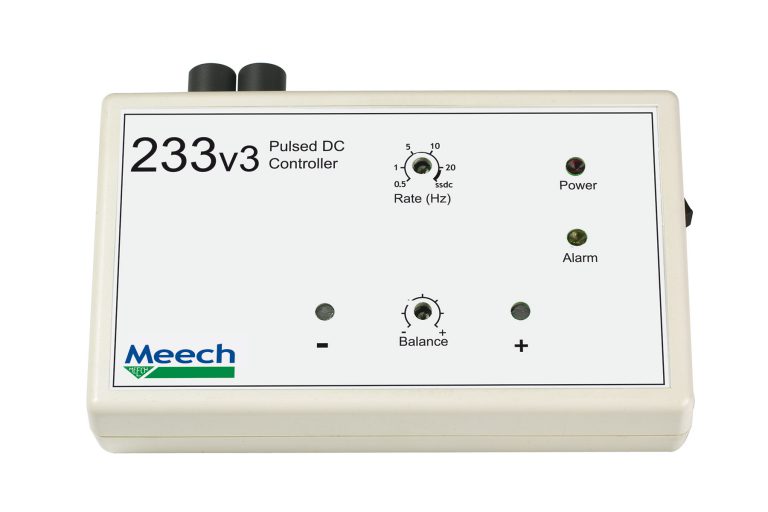 233v3 Pulsed DC Controller
Product Code: 233v3
The Model 233v3 Pulsed DC Controller has been designed to operate with the Series 200 range of ionisers for ESD applications.
View Product