Product Code: 954v3
The Meech Model 954v3 is the latest evolution of handheld air assisted ionising guns from Meech, for neutralising static charges and removing dust contamination on a wide range of industrial processes.
The titanium emitter of the ionising air gun offers fast ionisation with an impressive decay speed in order to break the surface boundary layer, release and blow-away contamination. The trigger of the 954v3 also enables economical use of compressed air, leading to operational savings.
The 954v3 has been designed with the operator in mind; ergonomically designed with a lightweight frame, suitable for prolonged use.
Download
Features & Benefits
Resistively coupled
Shockless – Enhances operator safety
Titanium emitter
Delivers maximum ionisation performance over long service life
Nozzle design
More effective ionisation performance and reduced noise levels
Integral bypass holes
Meets dead-end pressure safety guidelines
Ergonomic, lightweight design
Comfortable for prolonged use
Technical Characteristics
Weight
Gun only 100g (490g with 3 metres of cable)
Operating voltage
7kV from 904 power unit
Cable
3 metres of H.T. cable in flexible conduit (longer lengths can be specified when ordering)
Construction
Plastic housing with metal piston grip
Max Pressure
6.8 Bar /100 PSI (Recommended usage 3.4 Bar / 50 PSI)
Noise level (at 1000mm)
<80 dBA at 50psi
Air Consumption
13cfm @ 50psi (370 litres/min @ 3.5 bar)
Must Haves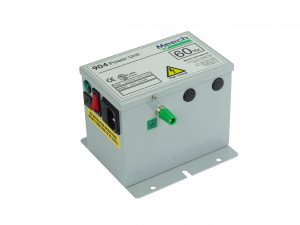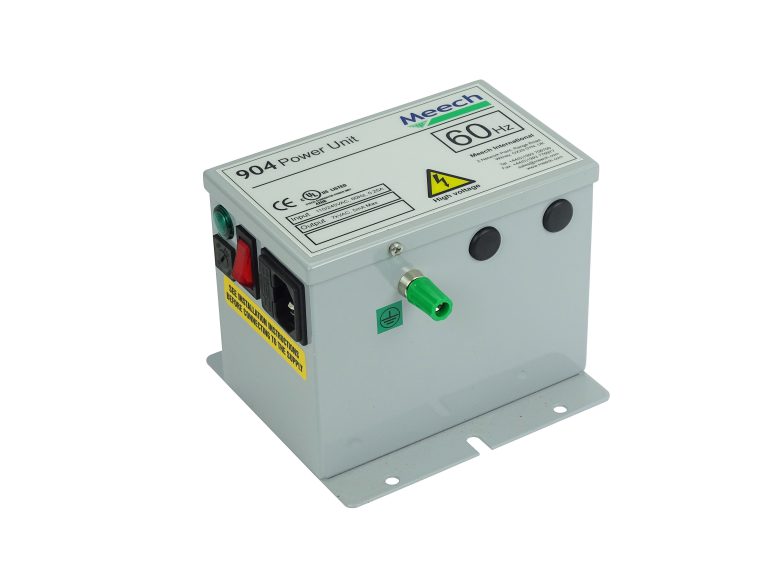 904 Power Supply
Product Code: 904
The Meech Model 904 is a constant voltage AC power supply, designed to provide a 7kV source for Meech AC ionising equipment.
View Product