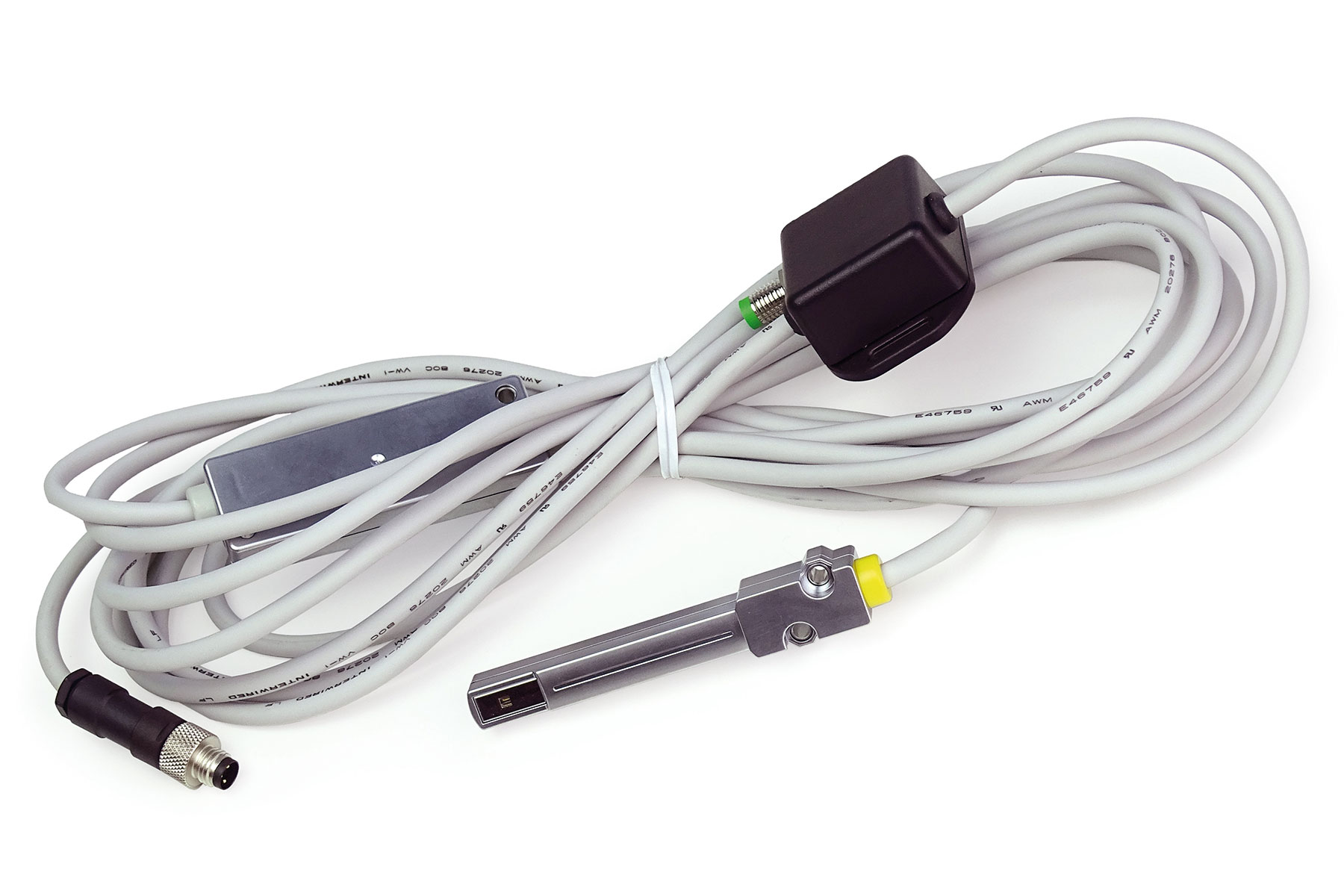 Hyperion Feedback Sensor for Hyperion SmartControl
Product Code: A900IPS-FB-SEN-0.4 / A900IPS-FB-SEN-20
Our closed-loop feedback system takes advantage of the adjustable balance of pulsed DC ionising systems.
The system comprises a Hyperion SmartControl and up to 5 Hyperion ionizing products for closed-loop feedback. Once connected to the Smart control the sensor, measures the voltage on the web downstream of the ionising bar.
This measurement can be fed back to the ionizing product which automatically adjusts the balance of the output to achieve a completely neutral web. This is a continuous process that constantly measures and adjusts to achieve the very best static control at all times.
Please consult your local Meech Distributor for advice on this installation.
Download
Features & Benefits
Feedback for Mid and Long Range Bars
Accurate neutralisation
Third Party High Accuracy Sensor
Recognised and trusted brand for measurement instrumentation
M8 Connection
Simple and quick connection
Technical Characteristics
Dimensions (WxHxD)
Sensor Head – 87.5mm x 16.6mm x 13mm  Junction Box – 76mm x 40mm x 24mm
Three state LED indicator
Green = Normal operation Amber = Warning out of set window Red = Fault
Measuring Range
-/+0.4 or +/-20kV
Output
1-5V DC (Output impedance Approx. 100ohms)
Linearity
+/- 5%F.S. (25°C reference)
Installation Distance
0.4kV @25mm 20kV @50mm
Durability 50 Hz Amplitude
1 mm X, Y, Z each 2 hour
Electrical Connection
4 pin M8 Connector
Ambient Temperature
0 to 50°C
Ambient Humidity
35% to 85% RH (with no condensation)