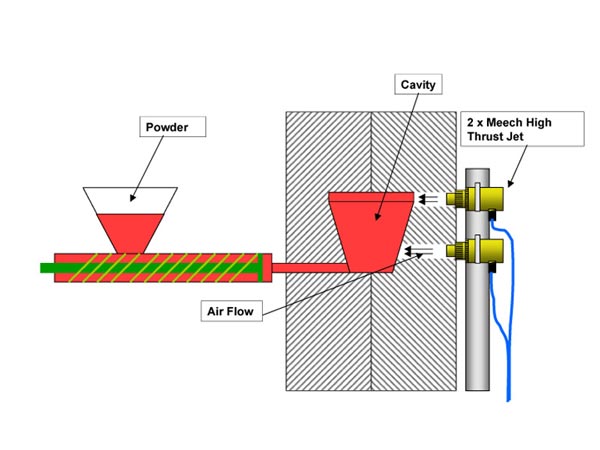 Air Jets Used For Product Ejection In Injection Moulding
Application
A company producing plastic decorative plant pots use an injection moulding process to manufacture the pots. The company were experiencing a number of problems removing the pots from the moulding.
1. A high number of plant pots were being rejected due to the damage being caused when attempting to remove the pots.
2. The speed of the production process was affected due to machine downtime when the mouldings became blocked with pots that couldn't be ejected.
Example
Meech High Thrust Jets are used in conjunction with a solenoid valve to blow a jet of air into the mould when the pots needed to be removed. This solved the issues of pots being stuck in the moulding and meant that the production process could speed up.
Download