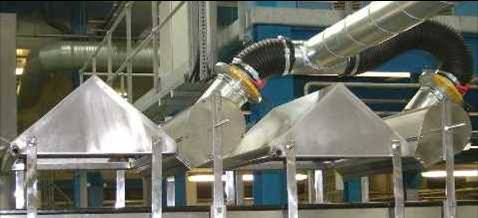 Can Drying using the Non-Ionising JetStream System
Problem
Wet undersides of cans cause problems when lazer or ink jet printing information such as; use by dates, filling dates and bar codes.
Wet cans cause problems when packaged as 'multi-packs' as damage is caused to the packaging.
On cans that remain wet for a period of time corrosion can occur which could cause rejection of whole deliveries by supermarket customers.
Wet can surfaces cause Shrink Sleeves to stick and wrinkle causing cans to be rejected by quality control for re-sleeving.
Solution
Installation of a Meech Jet Stream, Air Knife Drying System
Download