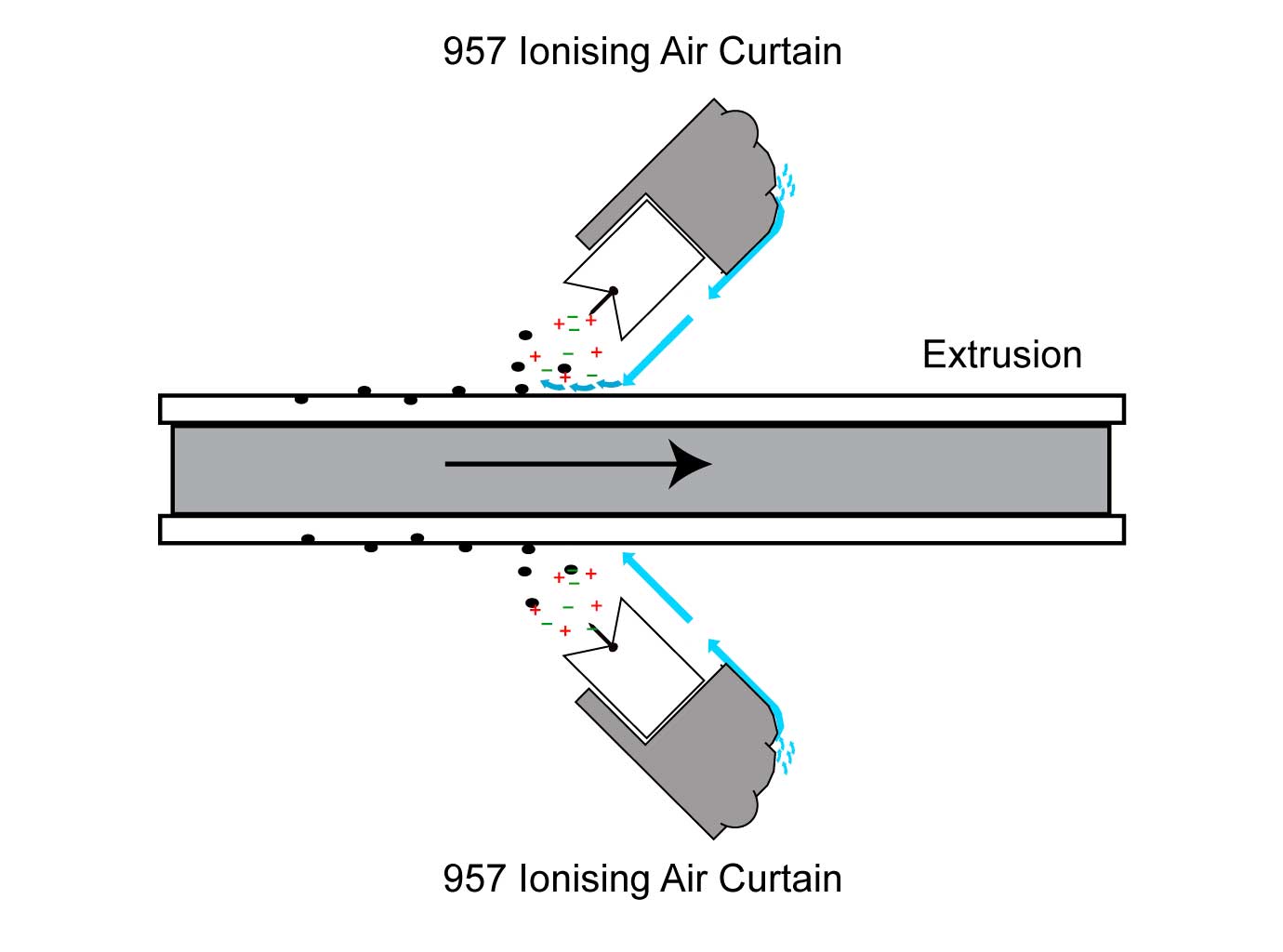 Cleaning UPVC Profile Extrusion After Machining Or Pre Decoration
Problem
Warm and highly charged profiles become heavily contaminated by swarf after the saw station. This can lead to:
1. Operators receiving painful and unpleasant shocks, leading to poor morale.
2. Charged swarf contaminating the machine and the working environment.
3. Painting or foil wrapping becoming difficult due to swarf contamination on lengths of profile.
4. Statically attracted swarf being carried to other parts of the process and causing unwanted contamination.
Solution
Carefully positioned 957 ionising air curtains can both release and neutralise swarf and also neutralise the profile assuring a clean and static free section at the end of the extrusion line.
A barrier can also be created at the saw box extraction system, enhancing its performance and preventing contamination of the outer working area.
Download