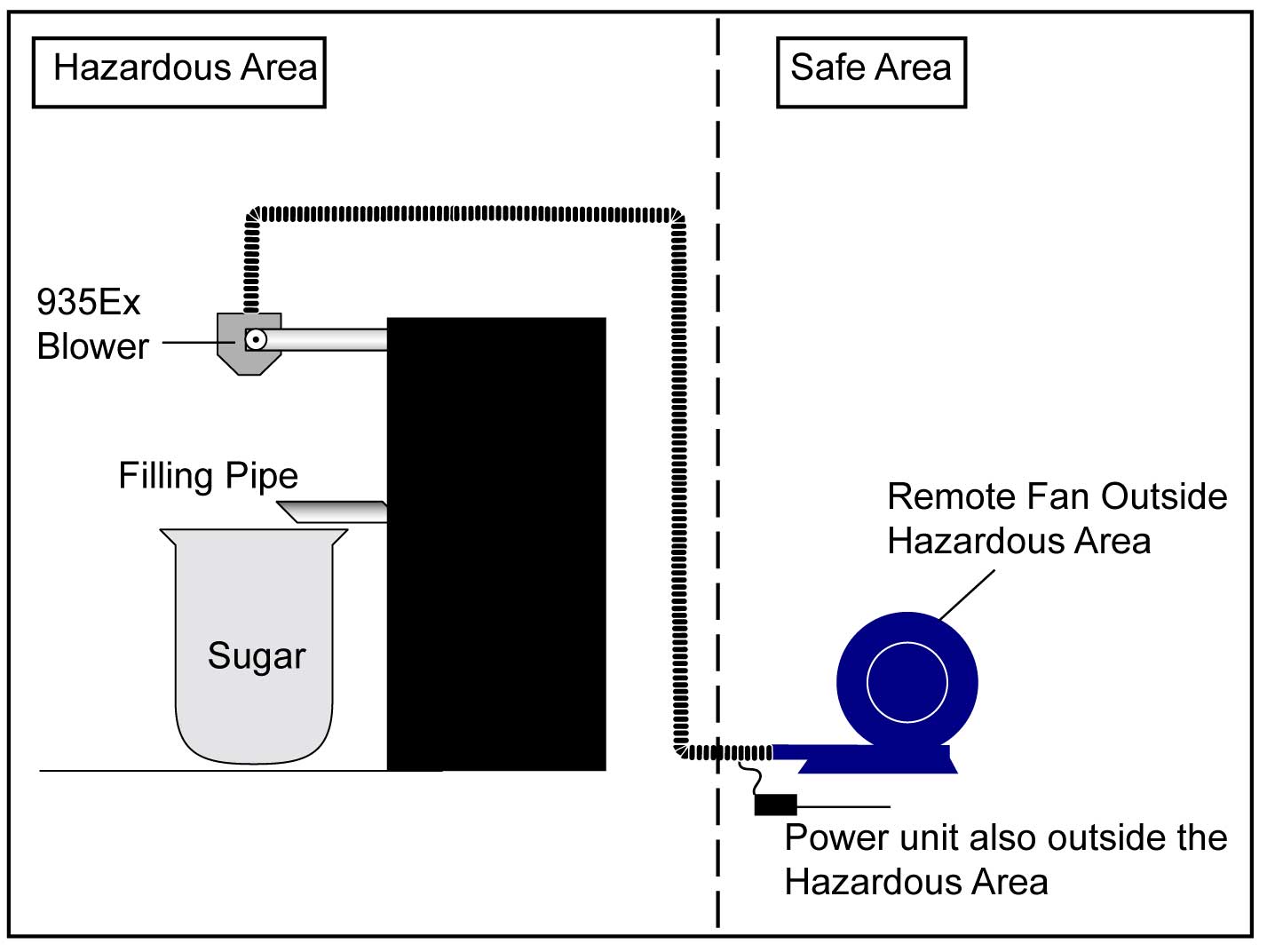 Controlling Fire Risk During Processing Of Sugar
Problem
Highly charged sugar particles falling freely through the air can cause the following problems:
Contamination of the filling area by highly charged sugar dust
Painful static shocks to operators
Attraction of other particles to the charged sugar causing contamination
Static discharge in a potentially hazardous area. Sugar refineries are renowned as potential dust explosion hotspots.
Solution
Position a Model 935EX Hazardous Area blower above the filling station. This will prevent the build up of static charges and thus solves the problems outlined above.
NOTE: EX POWER UNITS AND AIR SUPPLY FANS MUST BE SITUATED OUTSIDE THE HAZARDOUS AREA.
Model 935EX Blowers are designed and certified for use in hazardous areas (Zones I and II). BASEEFA Certification to EXs IIA T6 (SFA3009:1985).
Download