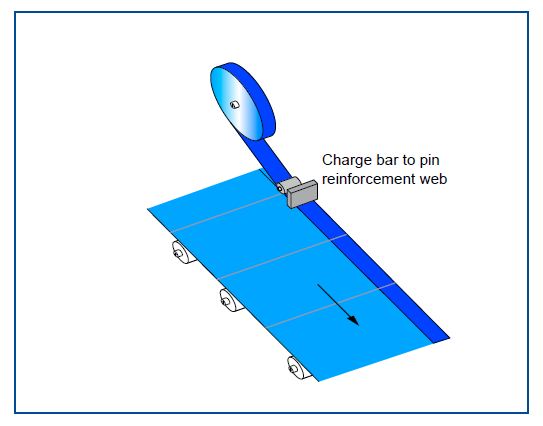 High Reject Rates During Manufacture Of Carrier Bags
Problem
During the manufacture of carrier bags, an additional section of plastic is added around the handle area to add strength.
During the sealing process the additional plastic web can move. This results in the additional plastic being added in the wrong position. This causes high reject rates and loss of production.
Solution
A single Meech 993R generator bar can be installed opposite a grounded metal roller. The Meech 993R bar will generate a controlled static charge to statically 'pin' the additional web in place, and help to prevent it from moving out of register.
The Meech 993R bar is connected to a 992v3 30kV generator to provide powerful pinning.
Download