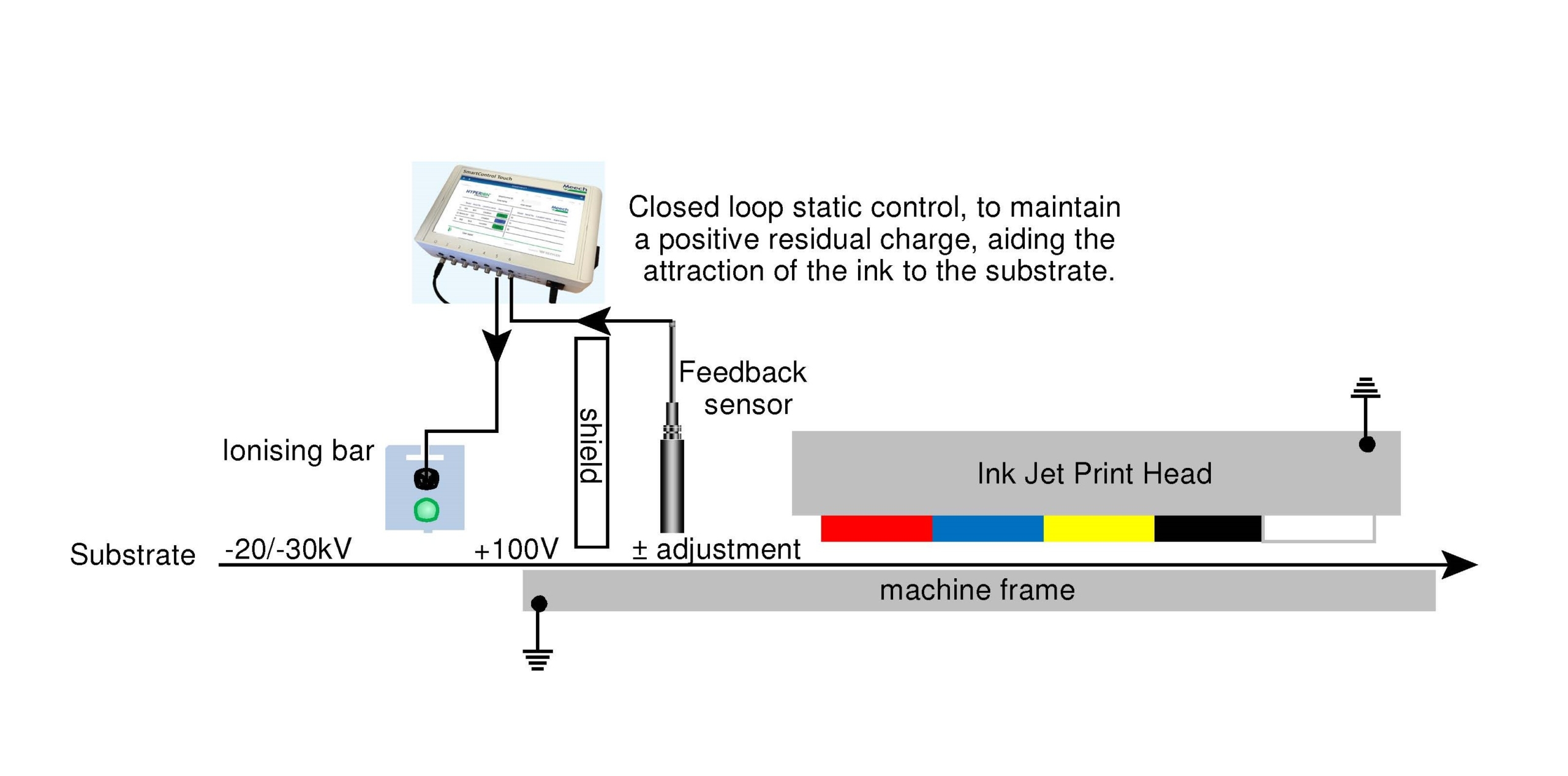 Problem
Static charges on materials will cause inks to misbehave during inkjet printing. Charges on the material can result in ink being repelled back onto the print head, or attracted to the wrong section of the material. A small negative charge is generated on the ink during printing.
Ensuring a controlled positive uniform charge is left on the substrate will attract all the ink to the substrate reducing any ink mist during the print process, that would get attracted to the print head.
When printing on sheets the ionising bar balance needs to be held.
Solution
Constant adjustment of the ionising bars and balance is required to ensure a fixed residual positive charge is left uniformly on the whole surface. This is achieved with a feedback sensor mounted after the ionising bar. This feeds back to the Meech Smart Control, which automatically adjusts the output of the ionising bar. When the system is integrated into the line, a signal can be sent to the smart control, so the sensor does not react to voltage drops when printing on sheets.
Benefit
By having real-time monitoring and adjustment to an ionising system on an inkjet print line, it reduces machine stoppages and downtime for cleaning and maintenance. Repeated stops for print head cleaning, increases ink usage, scrap product, and reduce productivity.
Download