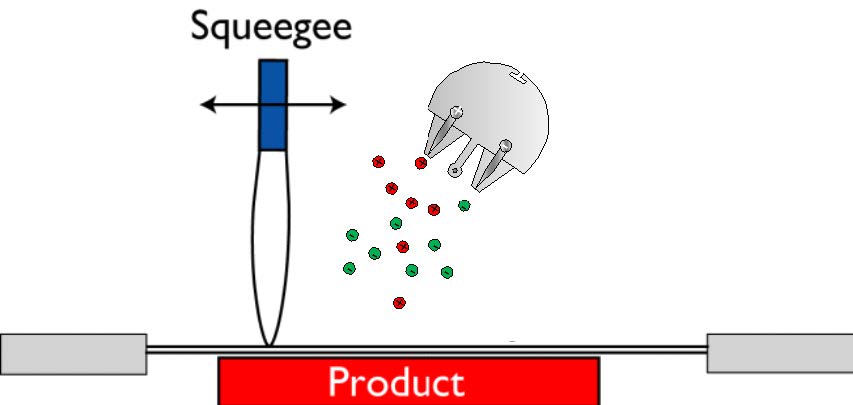 Screen Printing – Preventing Defects Caused by Static from Squeegee
Problem
On flatbed and cylinder screen printing machines, static charges generated during the printing process can cause several problems:
1. Substrate sticking to the screen after it is printed.
2. Ink spidering and webbing.
3. Dust attraction to the screen and substrates.
Solution
Placing a long range Model 971 Pulsed DC Bar over the width of the screen will effectively neutralise the charge on the screen, and substrate as soon as it is generated by the squeegee.
Download