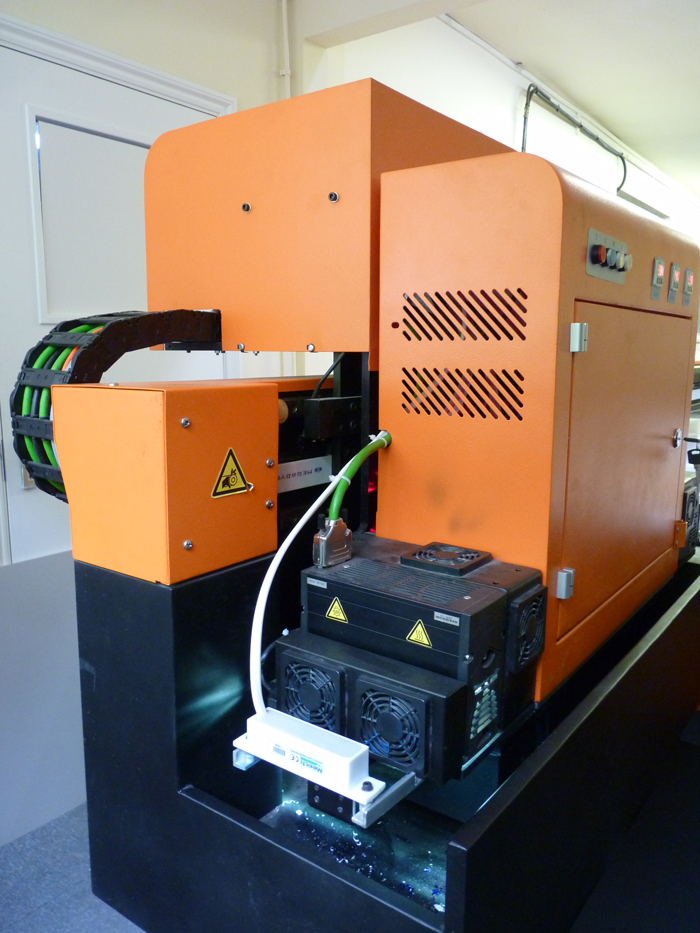 Static Control During Ink Jet Printing Preventing Misting, Dripping & Print Head Blockages
Problem
Wide format digital printing has problems when printing onto insulative materials, resulting in poor print quality, print head blockages, ink drips (tagging) misting and poorly defined print edges. Electrostatic charges generated by the removal of protective films, and drying of the ink between passes repels the ink, preventing laydown. Small atomised ink particles are repelled by the electrostatic charges on substrate causing an ink cloud. This ink will collect and build up on the print head or will settle on the substrate in the incorrect position as a mist producing poor print clarity.
The ink which collects on the print head will pool before dripping into the substrate, resulting in the print being rejected. A worse problem will be the ink drying onto the print head blocking the jets. This can and does result in replacement of the print heads.
Solution
The installation of a Meech 976 Mini Pulsed DC system will provide the ultimate solution to all of these problems. As a light weight compact electrostatic control system, it; –
1.Limits the additional weight on the print carriage, when compared to an AC system.
2.Enables higher print quality when compared to a comparative AC system.
3.Reduces the press down time for head maintenance.
4.Prevents scrapping product due to ink drips.
5.Reduces the risk of expensive head replacements.
Download