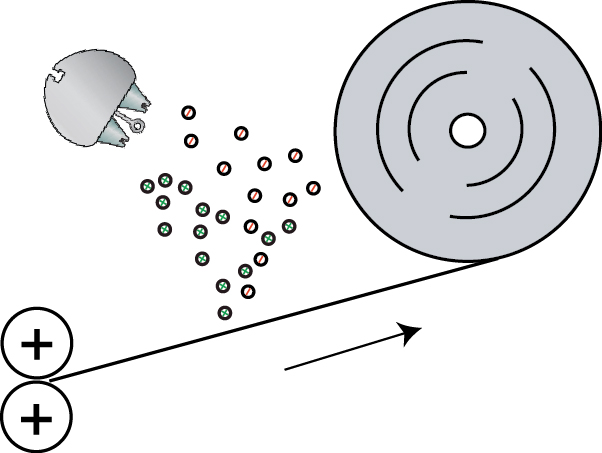 Static Issues On Flexo Press Re-Winder
Problem
A very high static charge can accumulate on rolls due to the "battery effect". This can cause various problems such as:
Unpleasant operator shocks
Dust attraction leading to contaminated stock
Poor quality wound reels that can be difficult to fit on to machines and may cause feed problems.
Solution
The most effective solution is to use the Meech 971IPS Bar positioned as shown below. The positioning of a Model 971IPS Bar at the unwind reel is optional but, if fitted, will provide full control of static charges.
Download