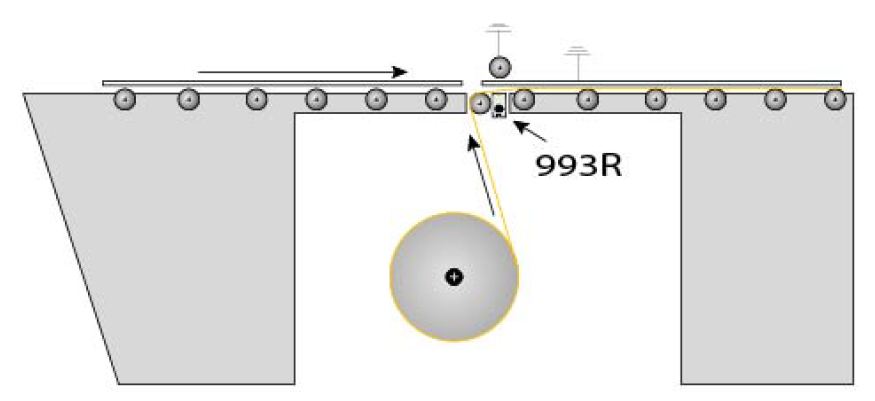 Static Pinning An Interleaf On Metal Or Glass
Problem
Damage to the surface of glass, aluminium, steel or other finished sheet products is likely to occur if the product is stacked.
Introducing an interleaf will protect the surface, but will add to the handling time.
Solution
Automated lines can introduce the interleaf to the surface of the product during conveying. This can be achieved by electrostatic pinning.
The sheet and interleaf can be passed over an 993R bar which induces a temporary bond, without risking marking the finish of the product.
If the material being protected is insulative, an earth potential must be positioned on the opposite side of the sheet to the bar.
Download