Delivering
Clarity
To The Automotive Industry
Contamination can be costly for component manufacturers:
Contamination leads to poor quality
When it comes to headlight casing manufacture, even the slightest surface imperfections can lead to reduced quality, as particles are attracted to the static charges on the plastic surfaces of the headlights.
Poor quality leads to scrappage
In the automotive industry, both OEM and end-customers expect the best to align with the high price-point of the goods. Manufacturers cannot afford to release sub-standard parts to the production line and risk both product failure and customer satisfaction. As a result, headlight clusters with surface contamination are often scrapped
Scrappage leads to reduced profits
As we all know, reduced profits is bad for business.
The Problem with Handheld Cleaning
Traditionally, manufacturers have employed a handheld ioniser cleaning method to clean automotive light clusters. However, this presents its own issues, especially when under such stringent measures:
That's Why We Designed
IonWash
The Meech IonWash™ is a revolutionary nozzle cleaning system, designed to remove dry un-bonded contamination from components.

The IonWash incorporates specially designed Meech adjustable ionising nozzles which direct the ionisation and air flow towards the components to blow the contamination from the surface of a three-dimensional object in a time and labour efficient manner.

Developed specifically with three-dimensional ionisation in mind, the IonWash is the latest innovation in large product and component contamination removal.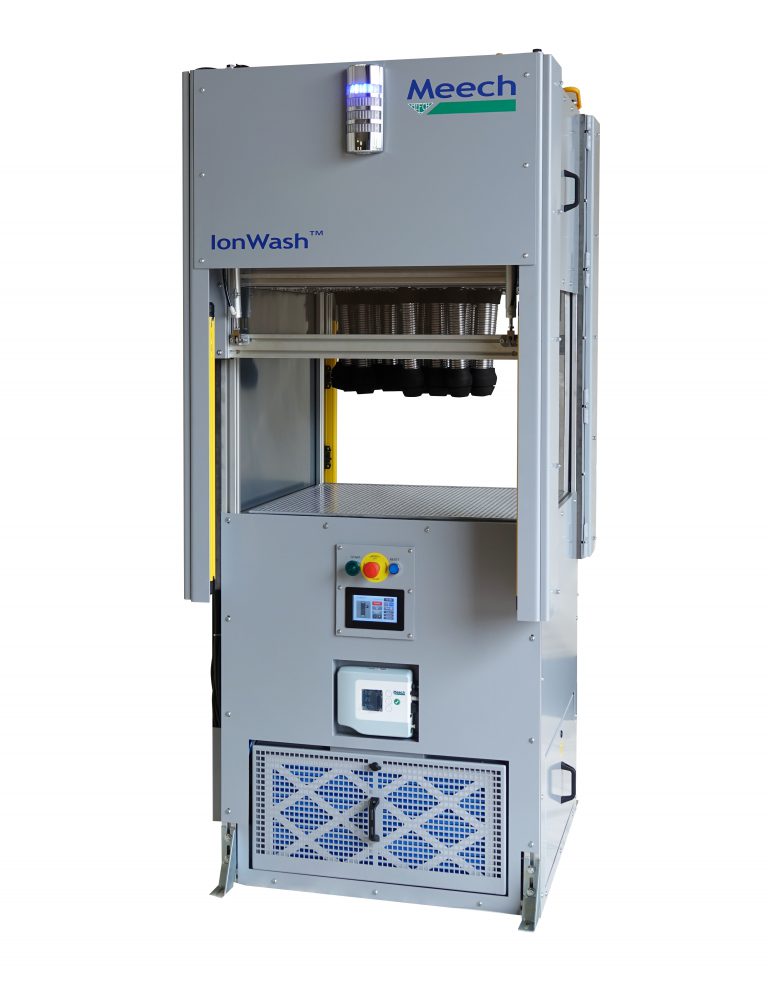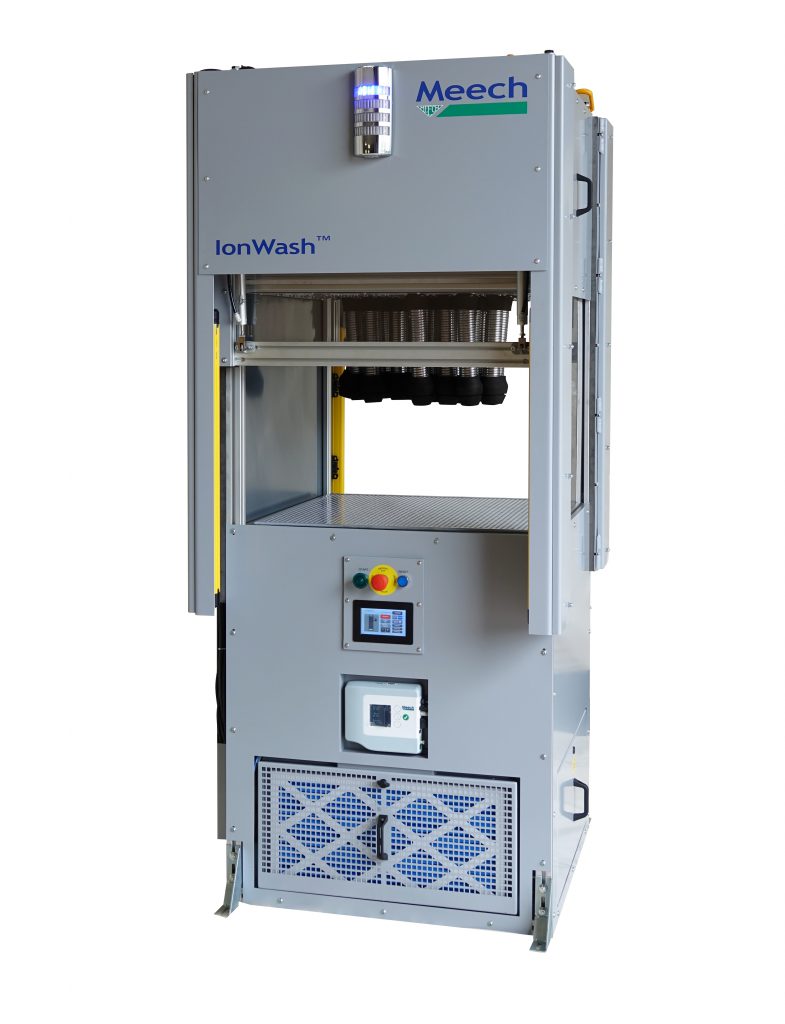 Step 1: Ionisation
Step 2: Blown Air
Step 3: Vacuum
Step 1: Ionisation
Powerful ionisation neutralises static charges on the components, loosening the contaminats.
Step 2: Blown Air
Step 3: Vacuum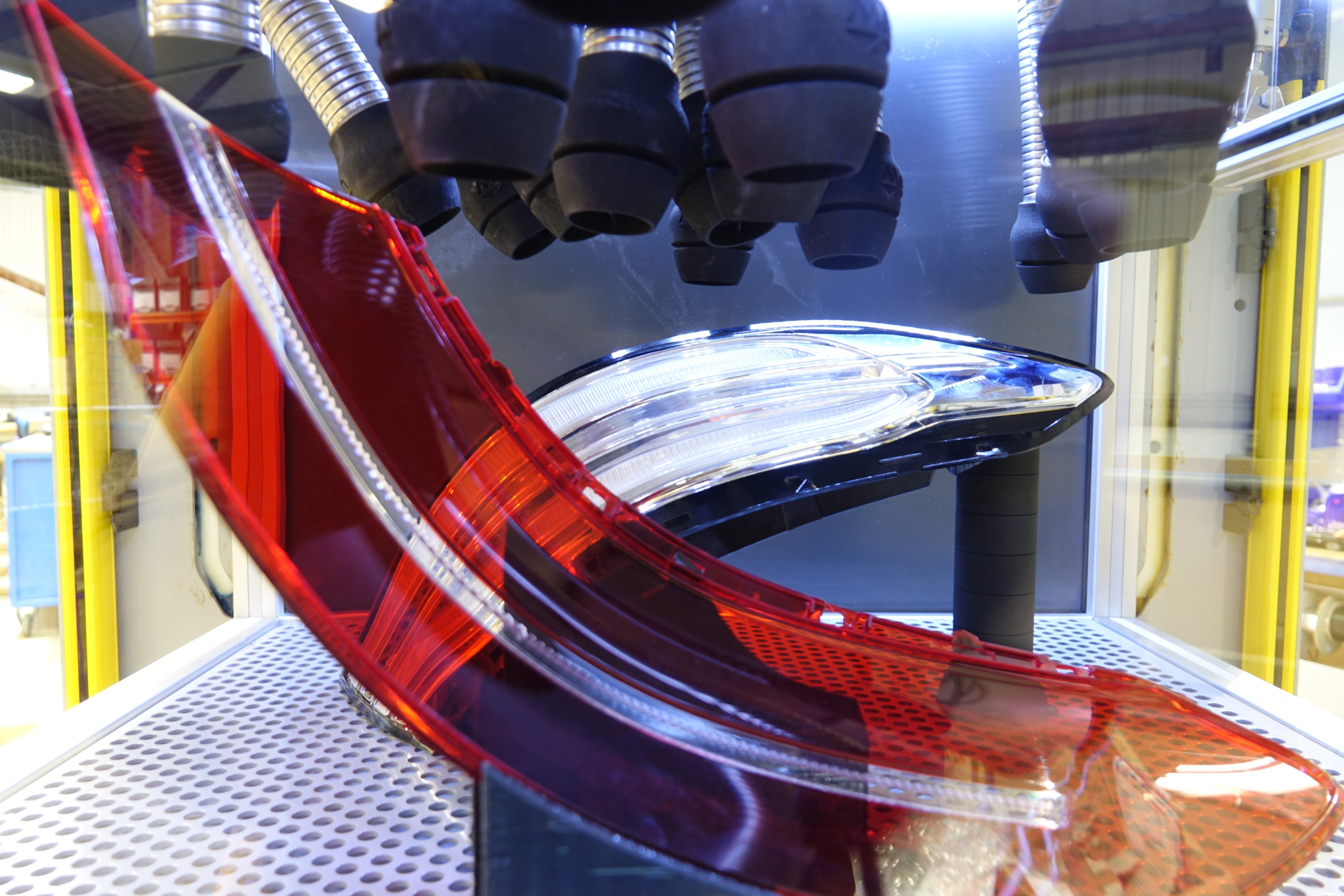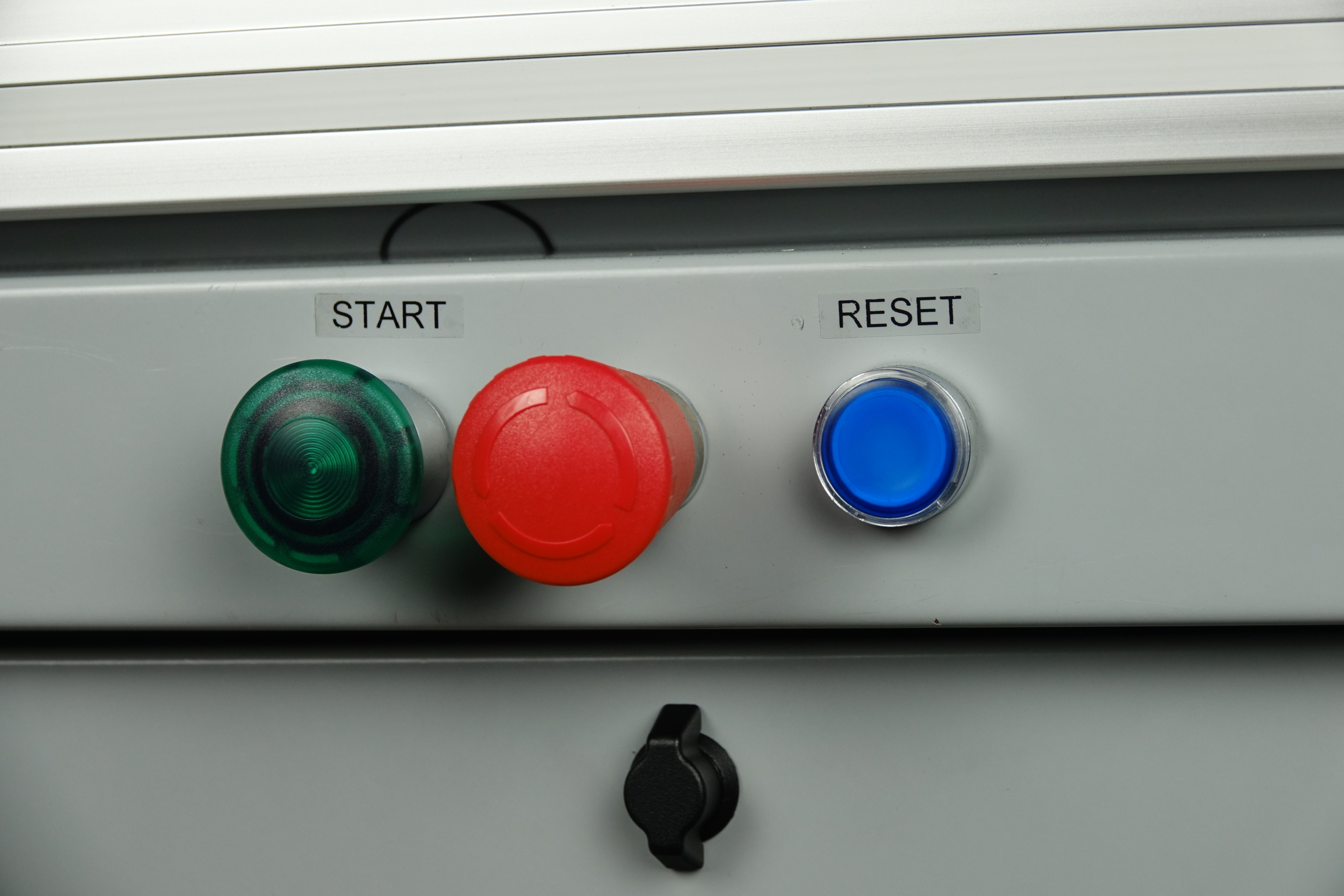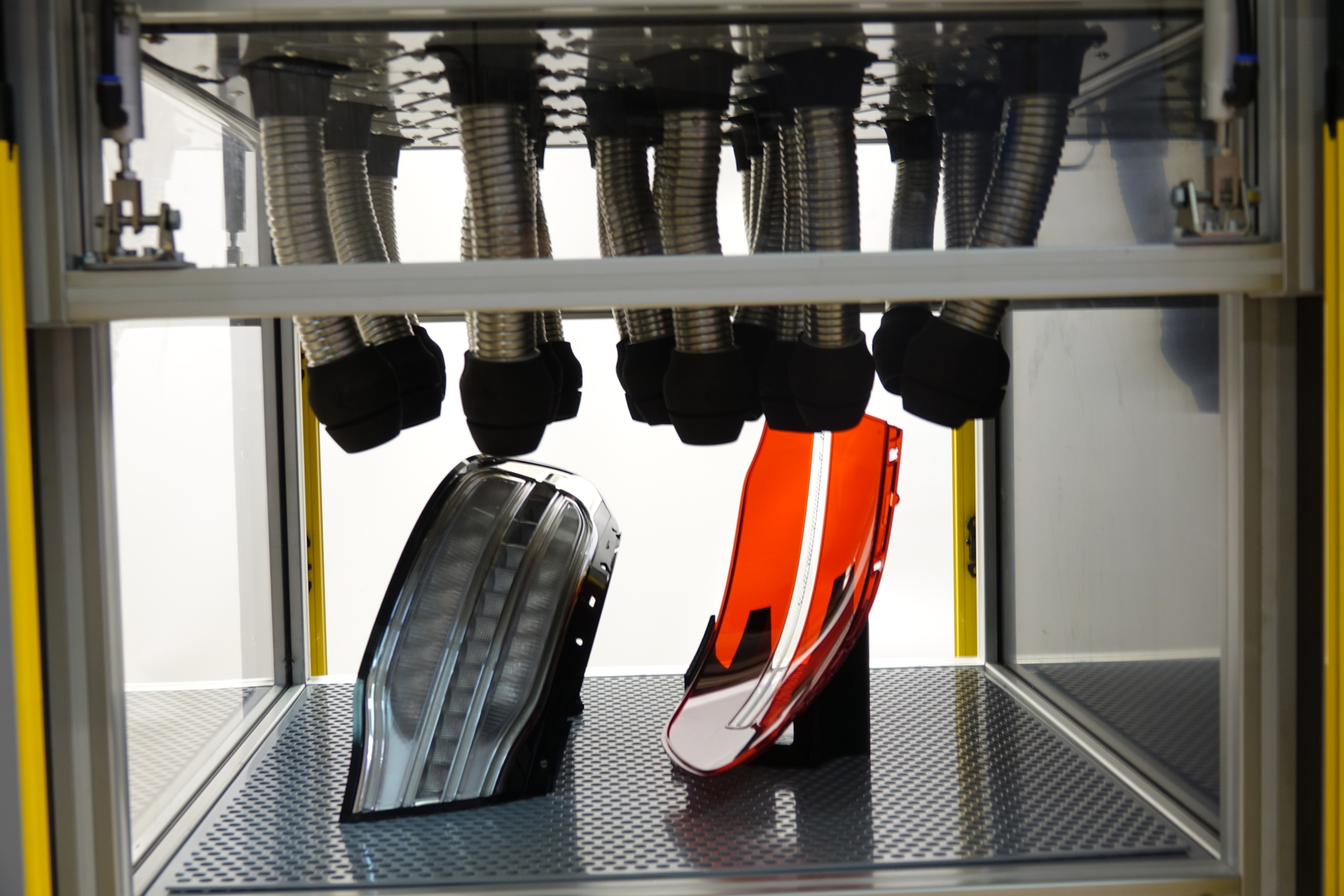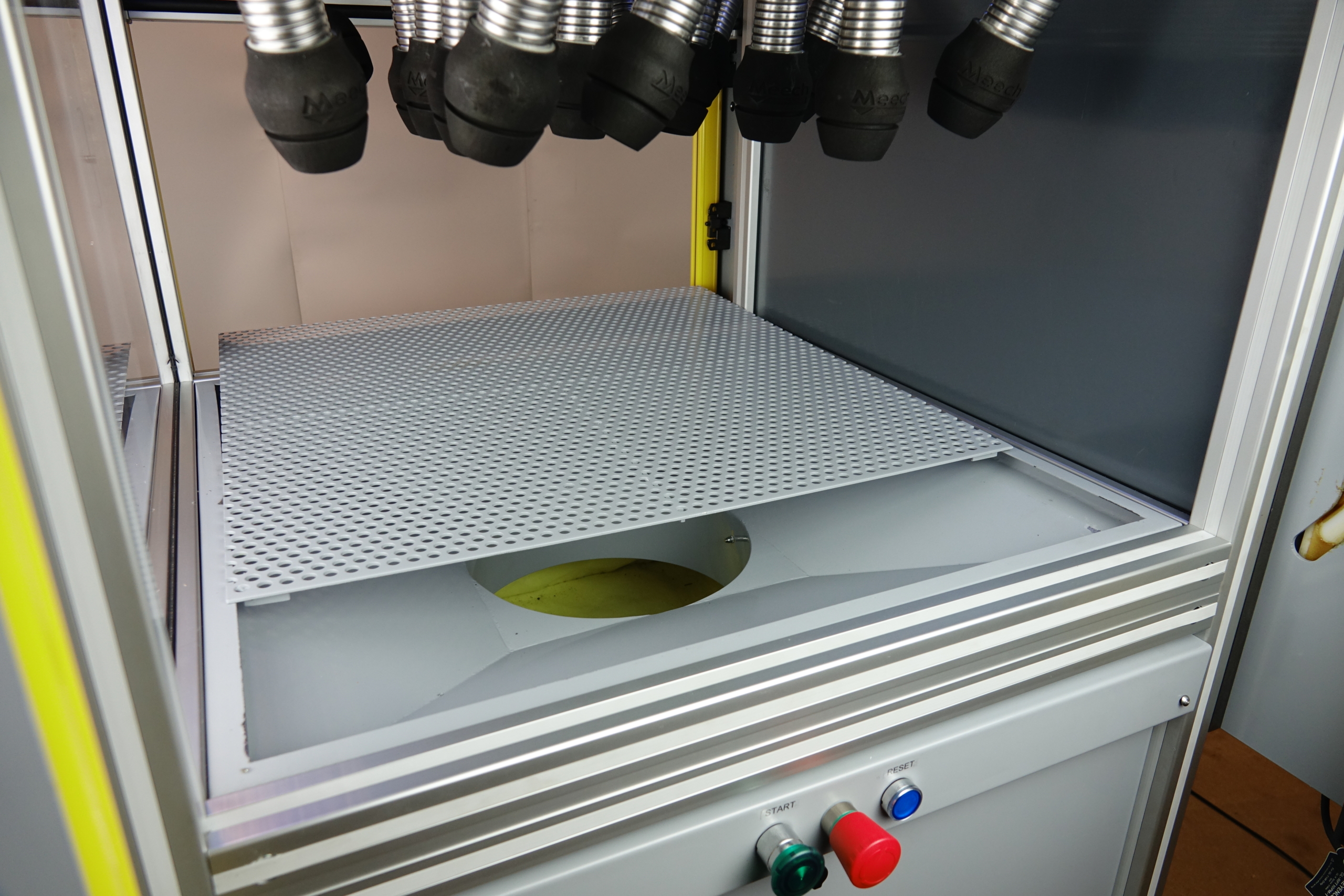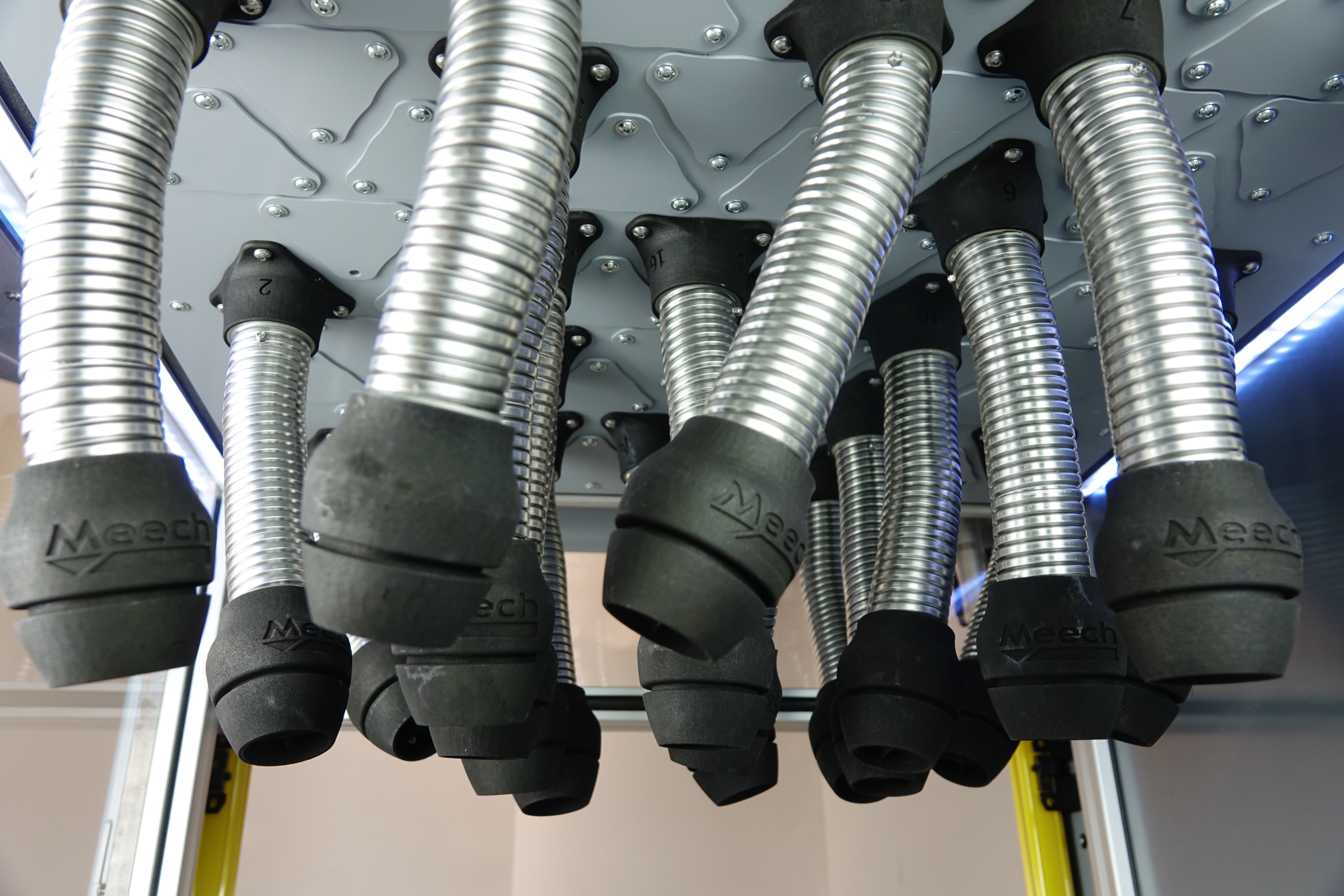 Could IonWash help your application?
Want to know more? Send us a message...