The Meech Cabinet Cooler! 
The Meech Cabinet Cooler uses compressed air to provide a cold air source that stops industrial cabinets/panels or enclosures from overheating, while also preventing ingress of contamination such as dust or moisture.
Cabinet Coolers can be used in conjunction with a thermostat and solenoid valve (Cabinet Cooler System). These regulate the temperature within the cabinet and control the volume of compressed air used.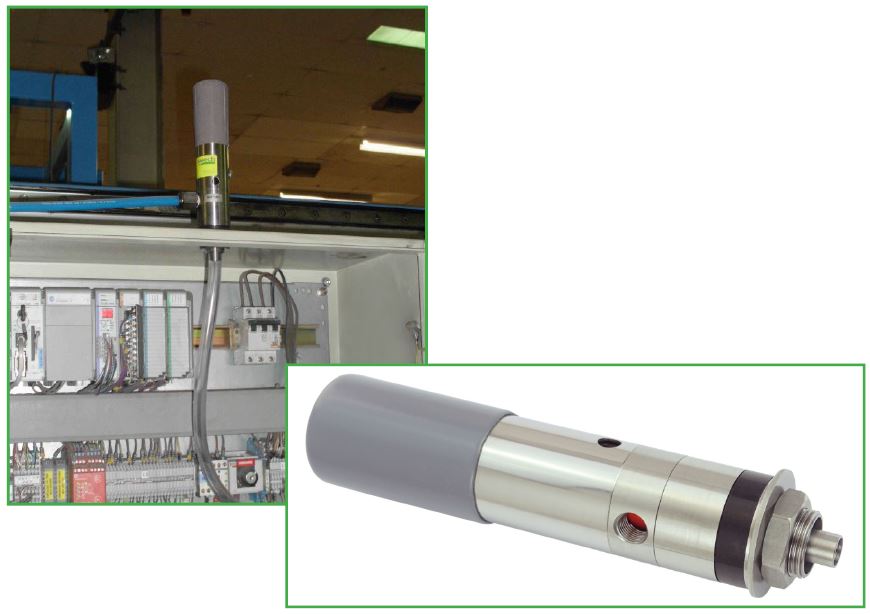 The Meech Cabinet Cooler is a perfect replacement for traditional systems typically used to cool electronic cabinets/panels. The Cabinet Cooler also offers a number of distinct advantages including:
Low initial investment
Low installation/servicing cost
Small footprint
No maintenance costs/longer life
In addition, the Meech Cabinet Cooler can offer savings in excess of 40% p.a. over a 10 year period when compared to other panel cooling options.
Applications
| | |
| --- | --- |
| Industrial PC Cooling | Cabinet Coolers can be used to cool most industrial enclosures in a variety of industries, including Automotive, Pharmaceutical and Food and Drink. |
| CCTV Cooling  | Can be used to cool the area housing CCTV cameras, which can overheat. |
| Cooling Equipment on Marine Vessels | The confined space and need to cool navigation equipment or computer management systems makes the Cabinet Cooler a perfect fit to be used on ships and marine vessels. |
| Machine Panel Cooling | Cabinet Coolers can be used to cool many different types of control panels. |
| Cooling of LCD touch screens | Operating temperatures of these screens can be high, which can effect other components within the panel. Cabinet Coolers can be used to reduce and maintain a working temperature. |
For more information on the Meech Cabinet Cooler or other products in the Meech Air Technology Vortex Cooling Range please call our head office on: +44 (0)1993 706700