Product Code: 914
The Meech model 914 anti-static AC bar has been designed to meet the most arduous of static control problems, including those encountered in high speed applications.
The powerful performance of the model 914 provides very fast decay times and effective ionisation up to distances of 100mm. It is shockless and is easily maintained. The model 914 is powered by the model 905 power unit.
Download
Features & Benefits
Powerful, intense ion production
Very fast decay times and effective at faster web speeds
Small cross-section
Suitable for installations where space is limited
Resistively coupled emitter pins 
Shockless, thereby enhancing operator safety
Sharp titanium emitter pins
Reduced pin contamination & longer effective life
Technical Characteristics
Dimensions
Cross section – 15mm (W) x 18mm (H)Length – 80 to 4000mm
Weight
Approximatley 400 grams per metre
Operating voltage
5.0kV AC
Construction
Anodised aluminium outer with pvc extruded liner and resin potted components.
Typical Operating Range
25 – 100mm
Must Haves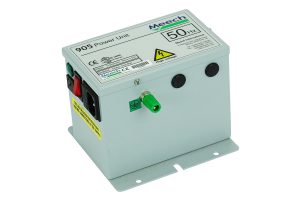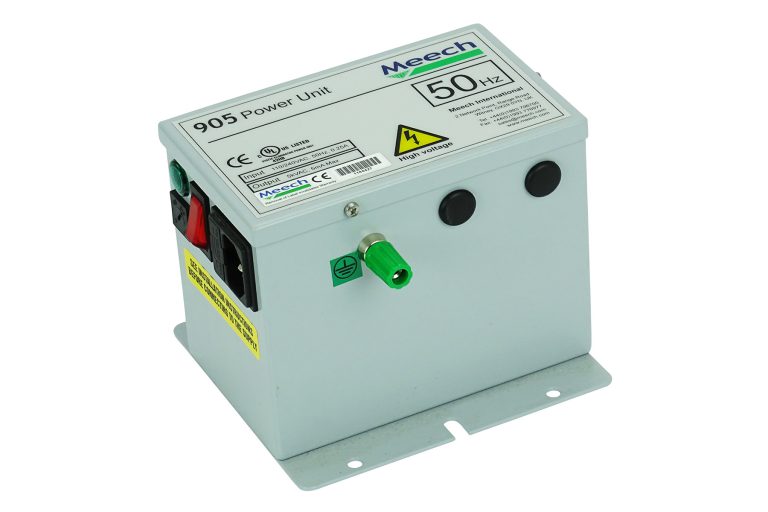 905 Power Supply
Product Code: 905
The Model 905 is a constant voltage power supply, designed to provide a 5kV source for Meech AC ionising equipment.
View Product