914EX Hazardous Area Anti-Static Bar
Product Code: 914EX
The Meech model 914EX has been designed to extend the exceptional performance and other benefits of the 914 system to classified hazardous environments.
The 914EX is certified by Baseefa to comply with Article 9 of the Council Directive 94/9/EC ATEX. EX Type Examination Certificate No: Baseefa10ATEX0097X II 2GD Ex mb IIA T6 Gb Ex mbIIIC T85 deg c Db Tamb -20 deg c to +30 deg c
Download
Features & Benefits
Powerful, intense ion production
Very fast decay times and effective at faster web speeds
Small cross-section
Suitable for installations where space is limited
Resistively coupled emitter pins
Shockless, thereby enhancing operator safety
Sharp titanium emitter pins
Reduced pin contamination & longer effective life
Operating current
Less than 5 mA
Technical Characteristics
Construction
Anodised aluminium outer with pvc extruded liner and resin potted components.
Cable
5 metres shielded in flexible conduit; longer lengths can be ordered
Operating voltage
5.0kV AC
Dimensions
Cross section – 15mm (W) x 18mm (H)Length – 80 to 4000mm
Weight
Approximatley 400 grams per metre
Must Haves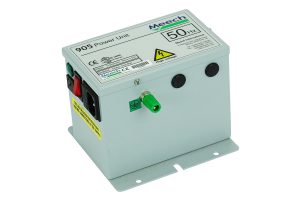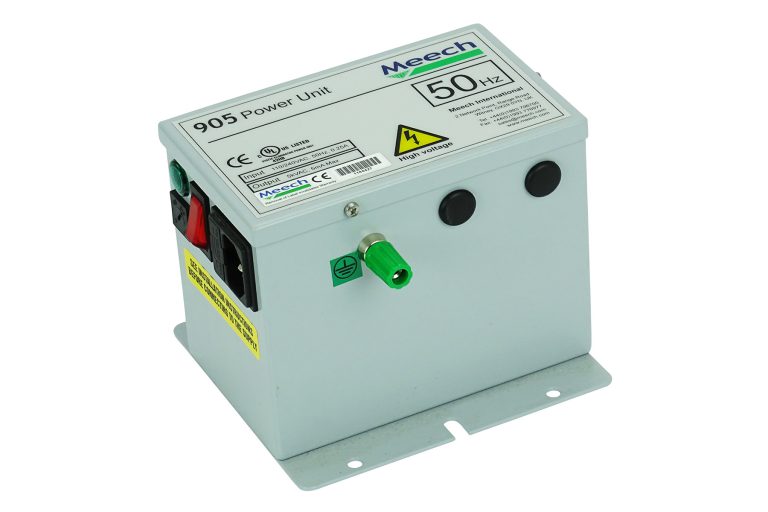 905 Power Supply
Product Code: 905
The Model 905 is a constant voltage power supply, designed to provide a 5kV source for Meech AC ionising equipment.
View Product