924EX Hazardous Area Pulsed DC Bar
Product Code: 924EX
The 924EX offers the same outstanding levels of performance, reliability, easy maintenance and features associated with Meech Pulsed DC technology. It is ATEX approved and can be used in zone 1, gas group IIC applications. It is designed to control static charges in short range applications and is particularly suited for use in hazardous areas and applications such as gravure printing, film extrusion and coating.
The 924EX is a compact pulsed DC ionising bar designed to be used on the most arduous static elimination problems. The special resistive coupling of its emitter pins renders them shockless, whilst giving powerful static neutralisation performance.
The 924EX is powered by the Hyperion 233v4HL Pulsed DC Controller. They are designed to work together as a system meaning that customer's can now benefit from the features associated with the Hyperion range in hazardous environments. The output voltage, frequency and balance can all be adjusted to suit particularly difficult applications and very sensitive materials found in EX zones.
Download
Features & Benefits
Adjustable Output Voltage with BarMaster
3-5.5kV. Allows detuning for sensitive applications
Adjustable Frequency with BarMaster
1-20Hz. Performance can be optimised for distance
Adjustable Balance with BarMaster
Suitable for high accuracy applications
Compact Dimensions
22mm x 32mm (W x H)
Shockless Titanium Emitters
Safe to handle and extremely long-lasting
Clean Pins Alert
Ensures good performance is maintained
Remote Signal with BarMaster
Allows for remote monitoring
Divider
Maximises performance between cleaning operations
Technical Characteristics
Dimensions (W x H) (mm)
22 x 32
Length
40mm increments between 240-2040mm
Maximum Ambient Temperature
50°C
Mounting
'T' Slot with M4 x 20 Studs
Cable Length
5m standard, other lengths available on request
Connection
Grey HT Male Plugs
Power Supply
233v4HL Pulsed DC Controller
Operating Frequency
Default: 20Hz (Adjustable 1-20Hz)
Operating Balance
Default: 54% Positive, 46% Negative (Adjustable)
Environmental Protection
IP67
Ozone Level
Less than 0.01ppm
EX Zone Characteristics
II 2G IIC T4 Gb Ta = -20°C to +40°C
Must Haves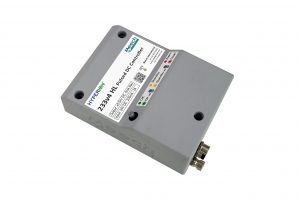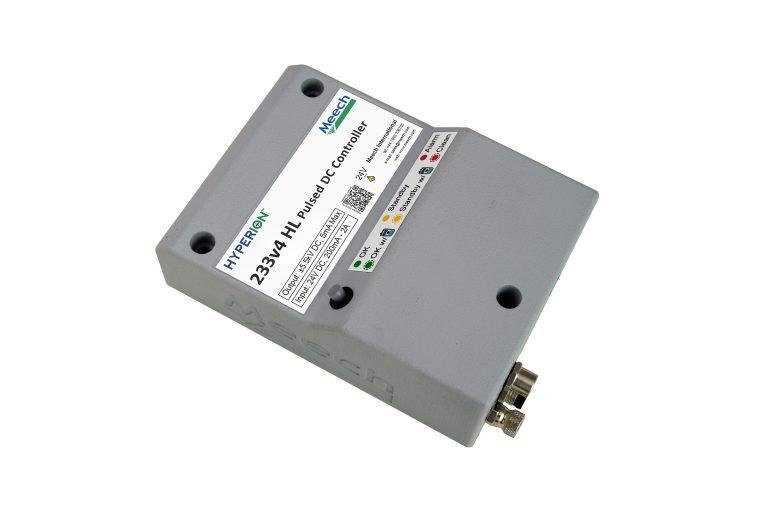 Hyperion 233v4 HL 5.5kV pulsed DC controller
Product Code: 233v4HL
The Hyperion 233v4 HL pulsed DC controller is primarily designed to directly power two Meech 924EX pulsed DC ionizers.
View Product