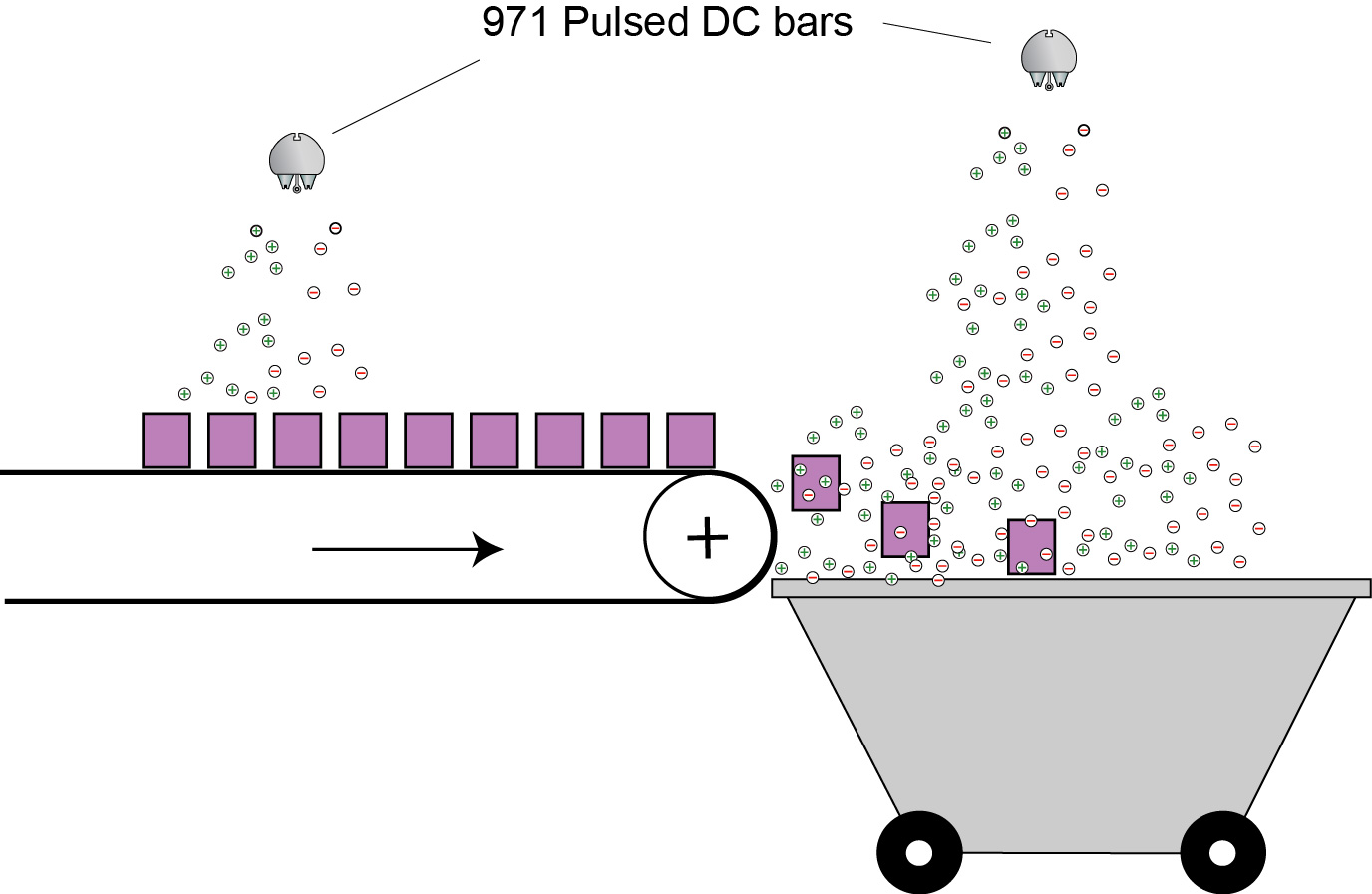 Contamination & ESD Control During Conveying & Collection Of Plastic Parts
Problem
Static charges on mouldings may cause them to stick to the conveyor
As mouldings fall into the collection bin the "battery effect" can result in a huge charge being accumulated. This causes a high level of dust attraction and operator shocks.
Solution
A model 971 pulsed DC bar positioned over the conveyor and collection bin will neutralise the static charges. Mouldings release readily from the conveyor into the collection bin without further dust contamination. Productivity is improved and operator shocks eliminated.
Download