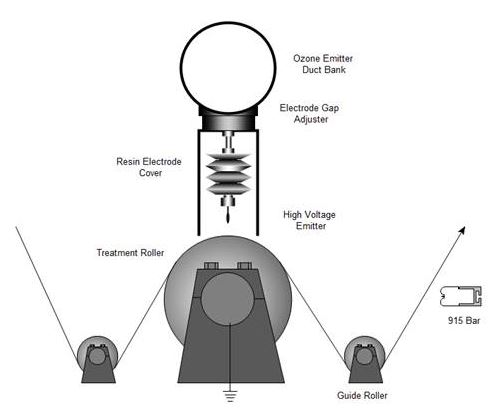 Contamination Control After Corona Treating
Problem
Static charges created by Corona Treating will attract contaminates from machine frames, floors and the air onto the web.
Solution
To overcome this the web should be electrostatically neutralised soon after leaving the Corona Treater.
The use of a Meech 915 system positioned after the Corona Treater will provide the necessary control.
Download