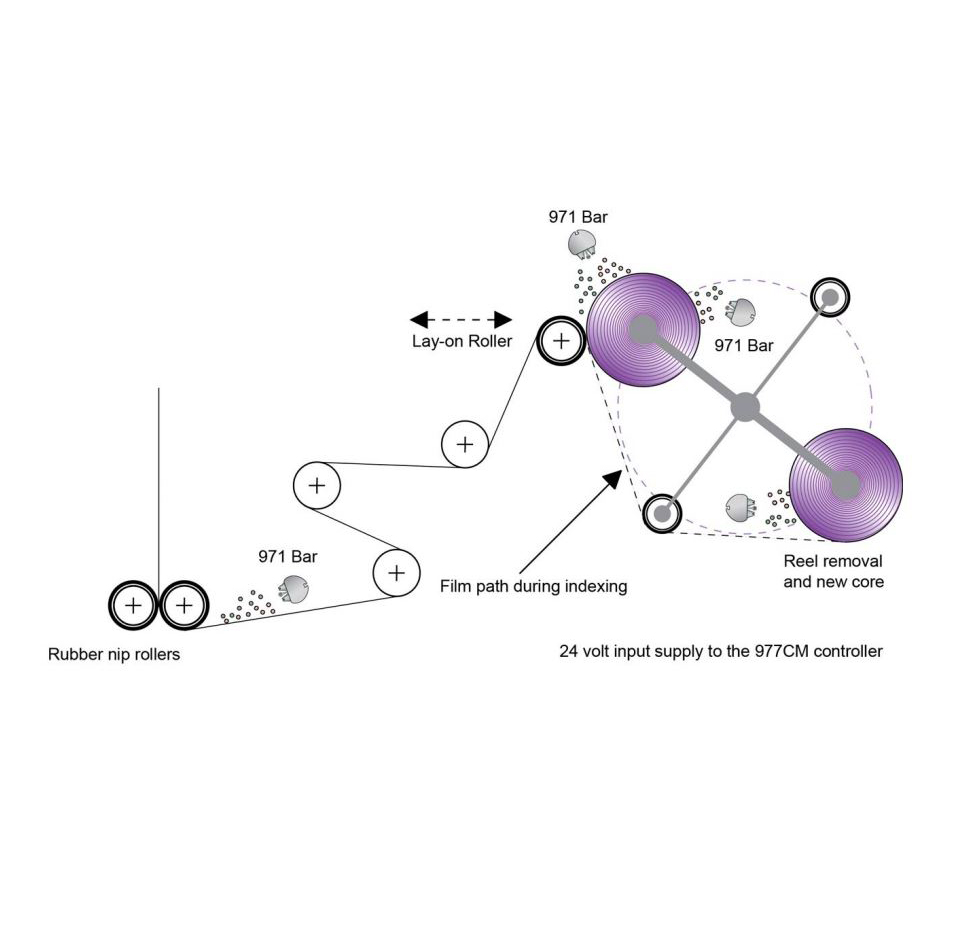 Controlling Static Charges On A Turret Re-Winder
Problem
High electrostatic charges are generated on the film roll as it rewinds on to the turret winder. The high charges result in:
Dust attraction
Customer complaints regarding finished product
Operator shocks and associated health and safety issues
Poor product quality
Structural damage to coatings
Poor quality wound rolls, exposing edges to damage
Incorrect tension producing core crushing or drop out
The static charge needs to be removed during the re-winding process, which is a problem due to the design of the indexing turret. It is extremely difficult to position antistatic systems so that they will both prevent static charge build up on the film reels and not be detrimental to the smooth running of the machines.
Solution
Meech Pulsed DC Systems, comprising model 971 Pulsed DC long range ionising bars, together with the 977CM controller are available with 24Volt or 110Volt inputs. The main benefit provided by the Meech system is that it can be installed directly on to the turret. This ensures that the film roll remains in an ionising zone throughout the re-winding and turret indexing process and that the static charges are neutralised effectively.
Download