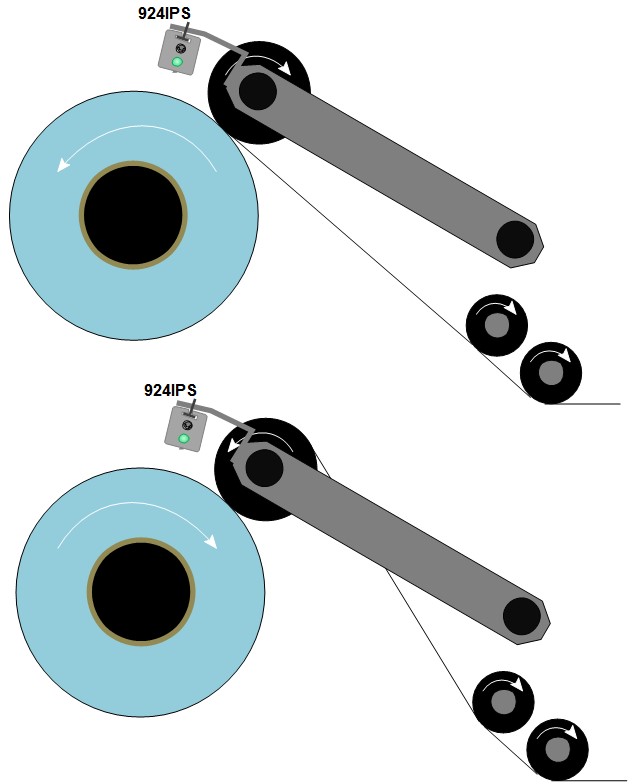 ESD & Contamination Control On Re-Winders With Lay-On Rollers
Problem
Very high static charges are generated on the plastic web during the unwinding and rewinding process. This can cause various problems for converters and their customers, such as:
Unpleasant shocks to operators
Dust attraction, leading to contaminated stock
Poor quality wound reels which can be difficult to fit onto machines and may cause feed problems
Structural damage to coatings
Exposing edges to damage – incorrect tension causing core crushing or core drop out
Solution
The most effective solution to overcome these issues would be through the use of the Meech 924IPS bar, situated in the position shown.
The positioning of a Model 924IPS bar at the unwind will provide control of static charges.
However, depending on the direction of the wind, clockwise will neutralize both sides of the material. When rewinding anti-clockwise the bar will only be facing one side of the material. Due to the constant 30mm distance, combined with the powerful ionization produced by the 924IPS bar, any residual charges will be minimal on the rewound roll.
Download