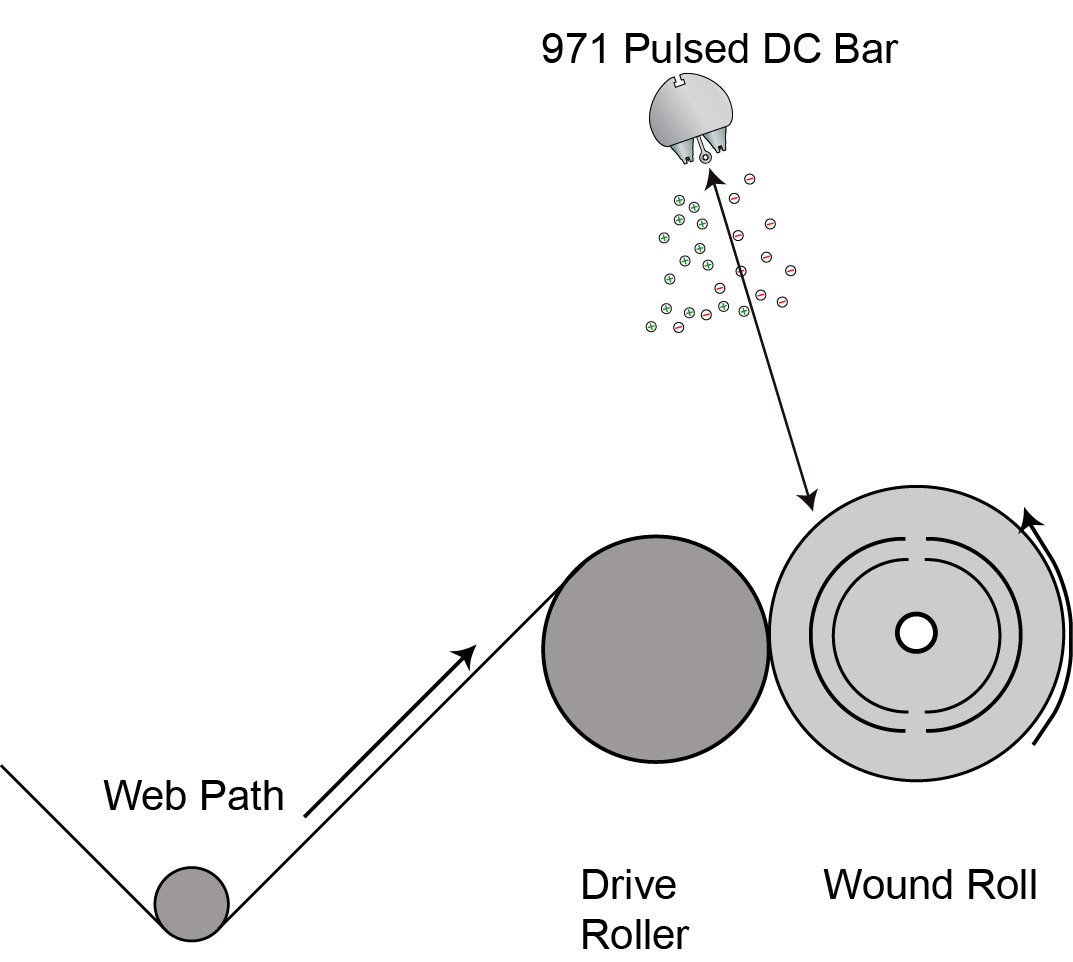 Neutralising Static On A Plastic Web During The Rewinding Process
Problem
Very high static charges are generated on the plastic web during the rewinding process. This can cause various problems for converters and their customers, such as:
Unpleasant shocks to operators
Dust attraction, leading to contaminated stock
Poor quality wound reels which can be difficult to fit onto machines and may cause feed problems.
Solution
The most effective solution is the Meech 971 bar.
Download