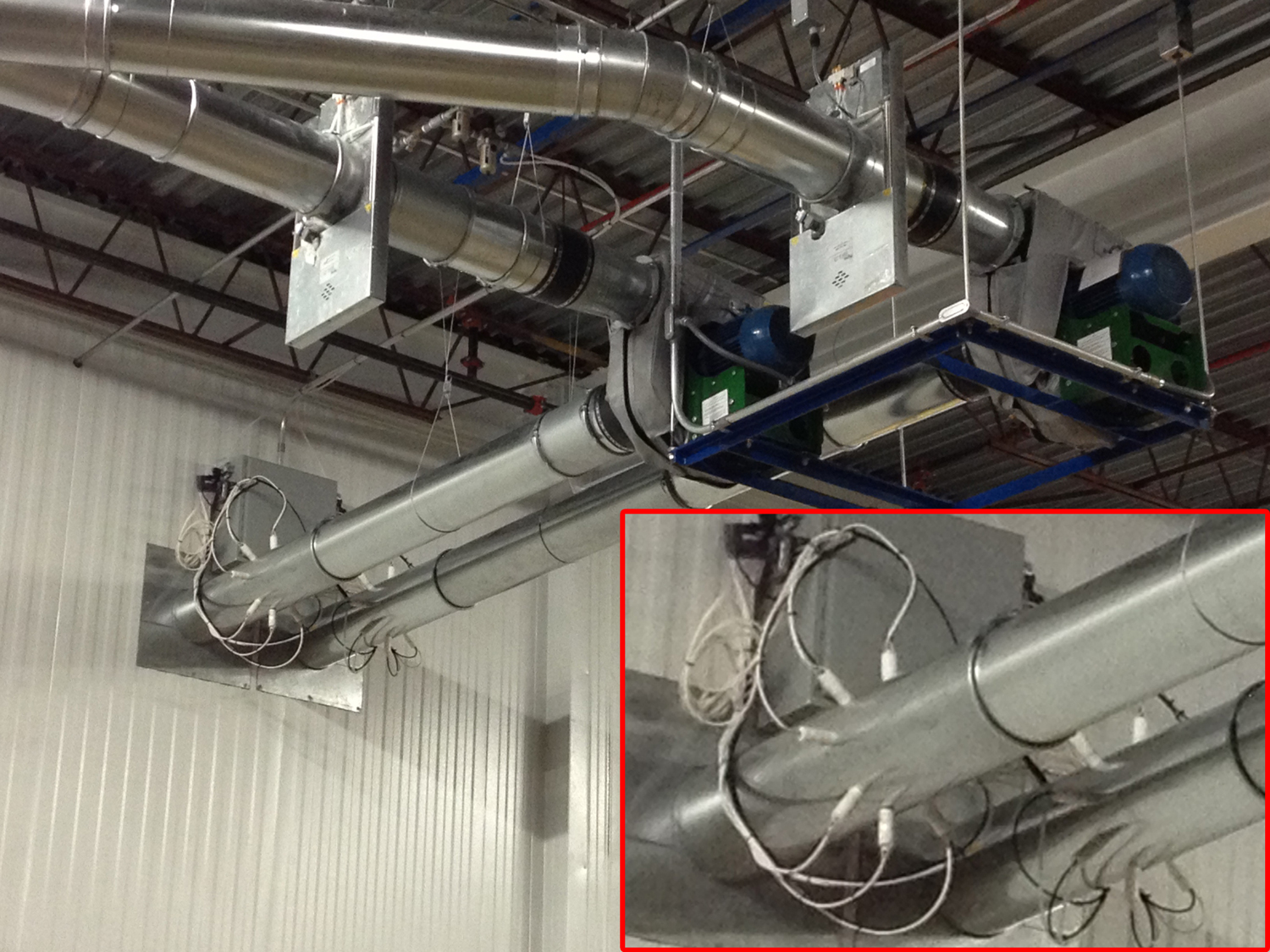 Preventing Blockages During Air Conveying Of Waste Trim
Problem
Strips of trim from coffee filter production were clogging the air separator at the bailer due to static charges.
Solution
Meech 261 Bulkhead nozzles were mounted on the two ducts leading to the air separator. Eight nozzles mounted in each 250mm diameter pipe proved very successful; allowing the air separator to run continuously without clogging.
Given the elevated position of the installation, the 261 Bulkhead nozzles were chosen in preference to a 913 FlowTube. This minimises the requirement to access the equipment for cleaning as far as possible.
Download