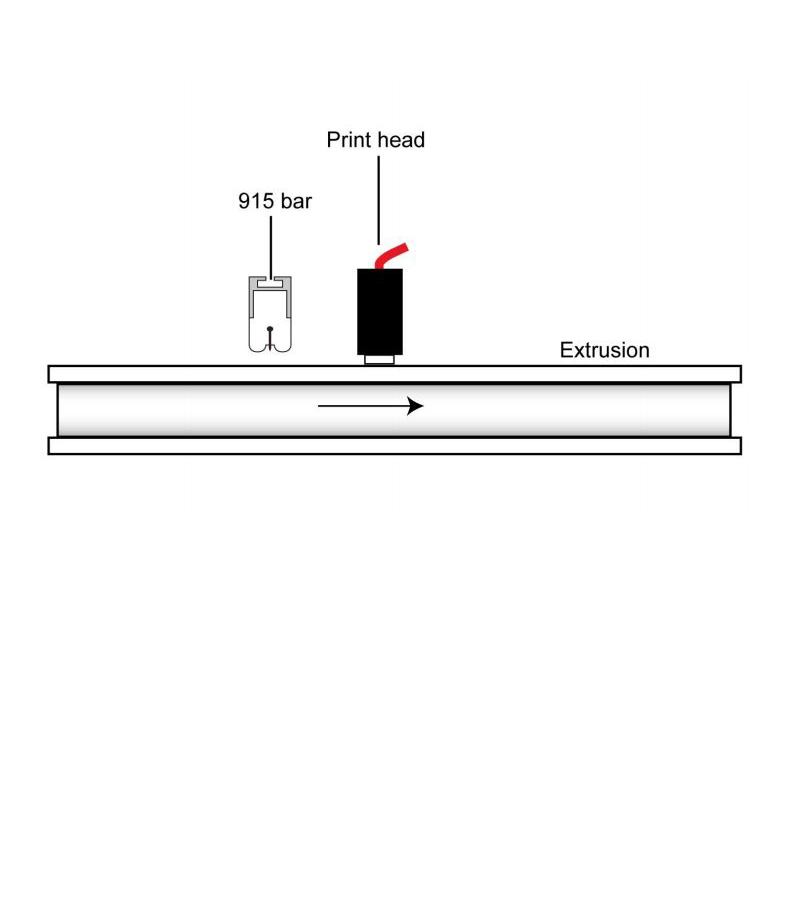 Print Quality Problems With Ink Jet Printing On UPVC Extrusion
Problem
High voltage static charges generated on uPVC profile during the extrusion process present a number of problems for ink jet printing systems:
Attraction of dust to the surface being printed
Deflection of the ink jet, resulting in poor print quality
Over attraction of ink, leading to feathered edges
Electronic failure of ink jet printing equipment
Contamination of the directional deflector plate leading to lost production time due to cleaning.
Solution
The positioning of a powerful Model 915 ionising bar prior to the print head will neutralise the static charge and ensure:
No dust attraction
Improvement of print quality – eliminates feathering and ink deflection
No electrostatically generated electronic failure
A clean direction deflector plate – reduced cleaning and improved productivity
The same principle will apply to other chargeable surfaces which require ink jet printing.
NB: A model 940BE nozzle can be used as an alternative to a model 915 ionising bar.
Download