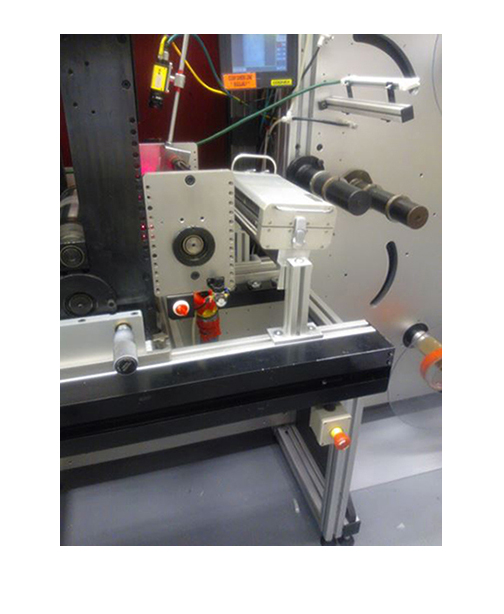 Specialist Label Converting Machines
Problem
A label converting system that produces bespoke components for the electrical and electronics industry runs a 200mm wide web at 20 – 30m/min, both converts and slits into multiple webs.
Due to the types of material being converted the process generated and attracted unacceptable contamination levels on the tapes and films, and the de-lamination and re-lamination process employed transferred this contamination into the finished product.
Solution
The installation of a Meech CyClean™ system on the infeed of the converter ensured that the web was cleaned down to 0.30 microns and that any static charges were removed, this immediately resolved the potential issues guaranteeing clean and static free webs for the converting process to utilise.
Download