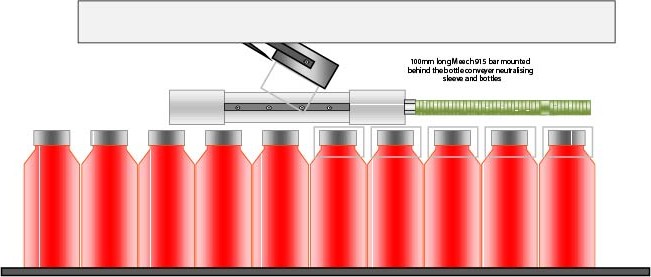 Static Control Of Tamper Seal & Shrink Sleeving Preventing Label Alignment Issues
Problem
Tamper sleeve and bottle sleeving are prone to the sleeve not sitting in the correct position on the container. This results in the sleeve being shrunk in the incorrect position.
Solution
Neutralising the sleeve as it is being positioned onto the container will prevent electrostatic charges from stopping the label from sitting in the correct position.
Mounting a 915 bar behind the label delivery head will neutralise the electrostatic charges.
Download