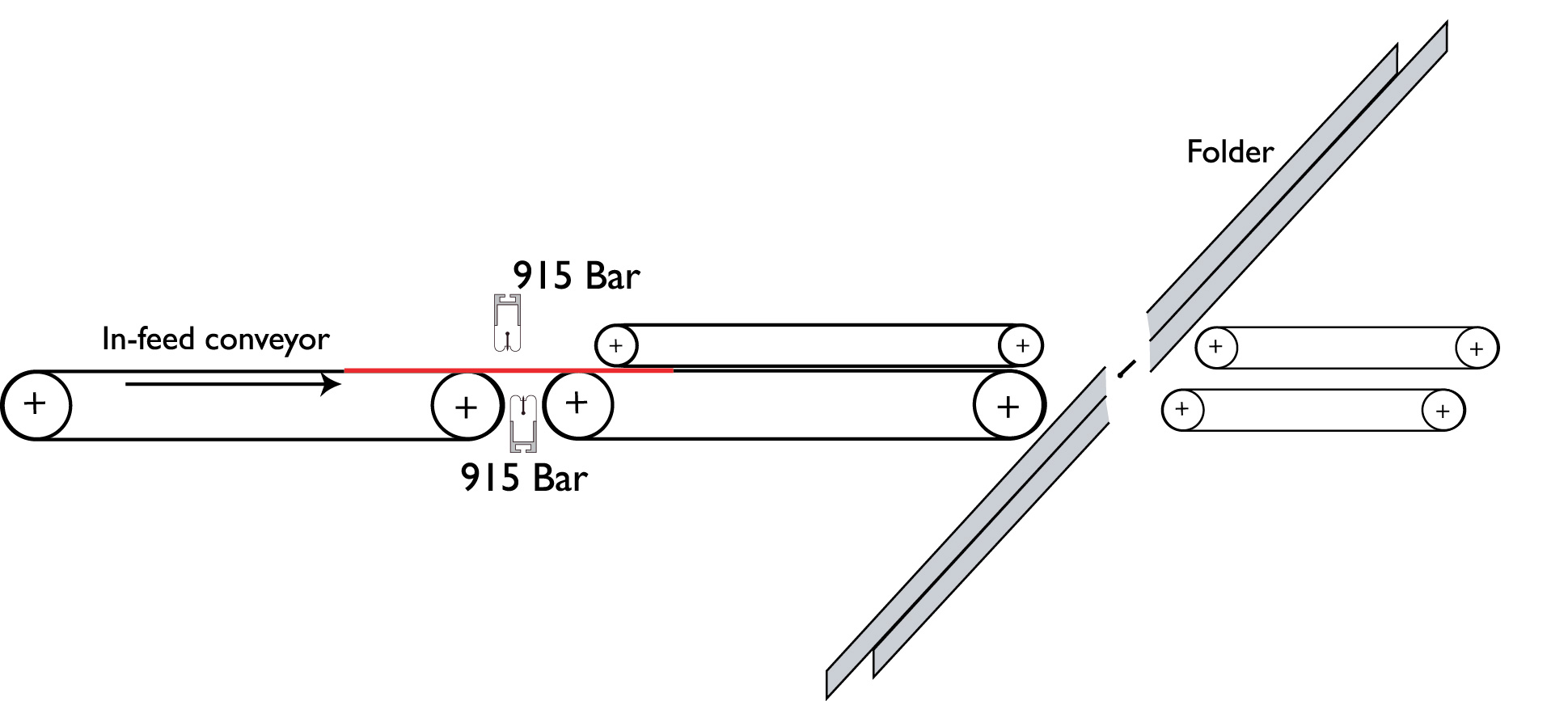 Static Control On High Speed Folding Stations Preventing Fold Alignment Errors
Problem
On high speed multi page folding stations, static charges on the sheets can lead to major problems as follows:
1. Sheet misalignment in folding gates.
2. Inability of sheets to feed through delivery system.
3. Expensive and disruptive down time to clear the folding stations.
4. Substantially reduced operating speeds.
Solution
Two Model 915 bars placed at the base of the gates of both double folding stations provides powerful, concentrated ionisation.
The sheets are neutralised completely, even at the folding station furthest away from the bars, and flow freely into and out of the folding stations even at high operating speeds.
Download