924S Pulsed DC Ionising Bar
Product Code: A924S
The Meech 924S ionising bar has been designed to provide highly effective short-range ionisation using Pulsed DC Technology. It is particularly suited for use on wide format digital printers. At 32mm high by 22mm wide it is extremely compact and designed specifically to provide a solution that works effectively for manufacturers of wide format inkjet printers.
The 924S DC Bar provides ionisation through alternating positive and negative emitter pins mounted in an FR ABS extrusion. The titanium emitter pins are resistively coupled to the high voltage pulsed DC source, rendering the emitters shockless to touch and offering many years of service.
When powered by a 233v4 Pulsed DC Controller, the system gains the advantage of Hyperion technology; allowing remote programming and monitoring of the bar's performance.
Download
Features & Benefits
Enabled for adjustable output voltage, frequency and balance
For controlled and optimised ionisation
Small size
Allows easy installation onto the print-head
Shockless titanium emitters
Safe to handle and extremely long-lasting
Divider
Maximises performance between cleaning operations
Technical Characteristics
Dimensions (cross section W x H x L ) (mm)
22 x 32 x see length
Maximum ambient temperature
60°C
Mounting
'T' Slot with M4 studs
Cable length
2000mm Longer on request
Connection
Grey HT male plugs
Operating frequency
Default: 20Hz (Adjustable with BarMaster)
Decay Performance (5,000V to 500V)
0.5 < 1 sec at 150mm
Environmental protection
IP68
Ozone level
Less than 0.01ppm
Must Haves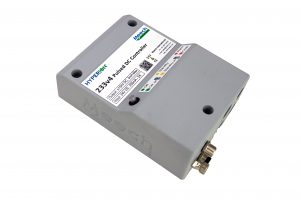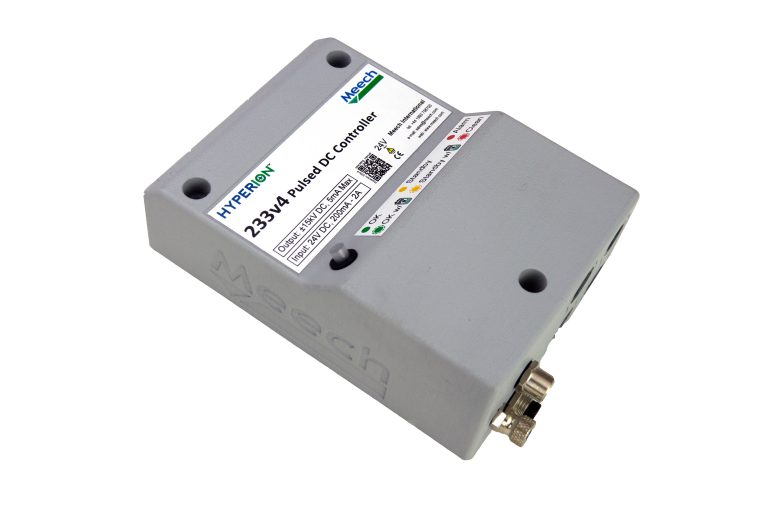 Hyperion 233v4 Pulsed DC Controller
Product Code: A233v4
The Hyperion 233v4 Pulsed DC Controller is a compact and powerful 15kV controller.
View Product