994 Hydra IML Pinning System
Product Code: 994-HYDRA
The 994 HYDRA is a miniaturised in-mould labelling pinning system. It is especially useful on applications where small items are being moulded. For example, yoghurt pots and drinks containers can be of a small diameter and require the pinning heads to be small also.
The standard system comprises a Resistively Coupled Distributor with either four or six pinner cables. It has a mounting footprint of 50mm x 86mm. The resistive coupling of the distributor controls arcing and provides independent operation of the pinning heads.
Download
Features & Benefits
Miniature pinning head (5 x 15mm)
Fits small mould tools
Resistive coupling
Smooth, spark-free pinning. Independant operation of each pin.
Small distributor housing
Easily mounted on tool
Technical Characteristics
Dimensions
Pinning Head 5mm dia x 15mm
Dimensions
Distributor 50mm x 86mm
Construction
Pinning Head – PTFEDistributor – ABSSplitter – PVC
Maximum operating temperature
Pinning Head – 105°CDistributor – 90°CSplitter – 65°C
Power source
994 IML Generator
HT Cable
Pinning Head – 450mm
Distributor – 1000mm
Operating voltage
Up to 20kV
Must Haves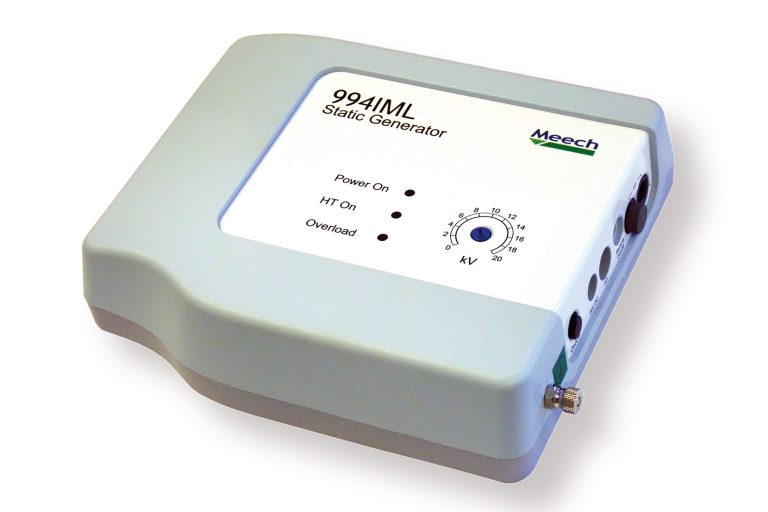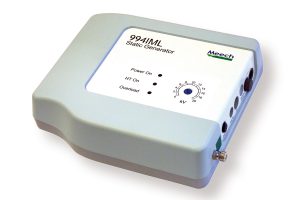 994 IML Static Generator
Product Code: 994 IML
The Meech 994-IML provides 0-20kV, Negative polarity, in a lightweight package with connections to suit the Meech Hydra IML pinning system.
View Product