Selecting the Right Web Cleaner
The Problem With Contamination
What Is Web Cleaning?
Why Choose Meech?
The Problem With Contamination
It is natural that a moving web will attract contamination caused either by the surrounding environment or by the process itself. This contamination can create quality problems ending up in poor quality, customer dissatisfaction and high reject rates, costing valuable resources to any business.
What Is Web Cleaning?
Why Choose Meech?
A clean web means a high quality finish, free of surface contamination and imperfections. This is especially important in pharmaceutical and food packaging applications.
Should the web become contaminated, printing presses and other processes will need to be shut down and regularly maintained. This leads to a loss in productivity and therefore, profits.
More Profitable Production
By installing a web cleaner, you can rely on the advanced technology to produce outstanding surface cleaning results. With a clean surface and less downtime, rejects are significantly reduced.
Due to the improved quality of your finished product, your customer is more likely to be happy with their final product. This means less likelihood of returns that may affect your business reputation.
With an improved quality output and increased customer satisfaction, your customers are more inclined to place repeat orders as you are a tried and tested supplier.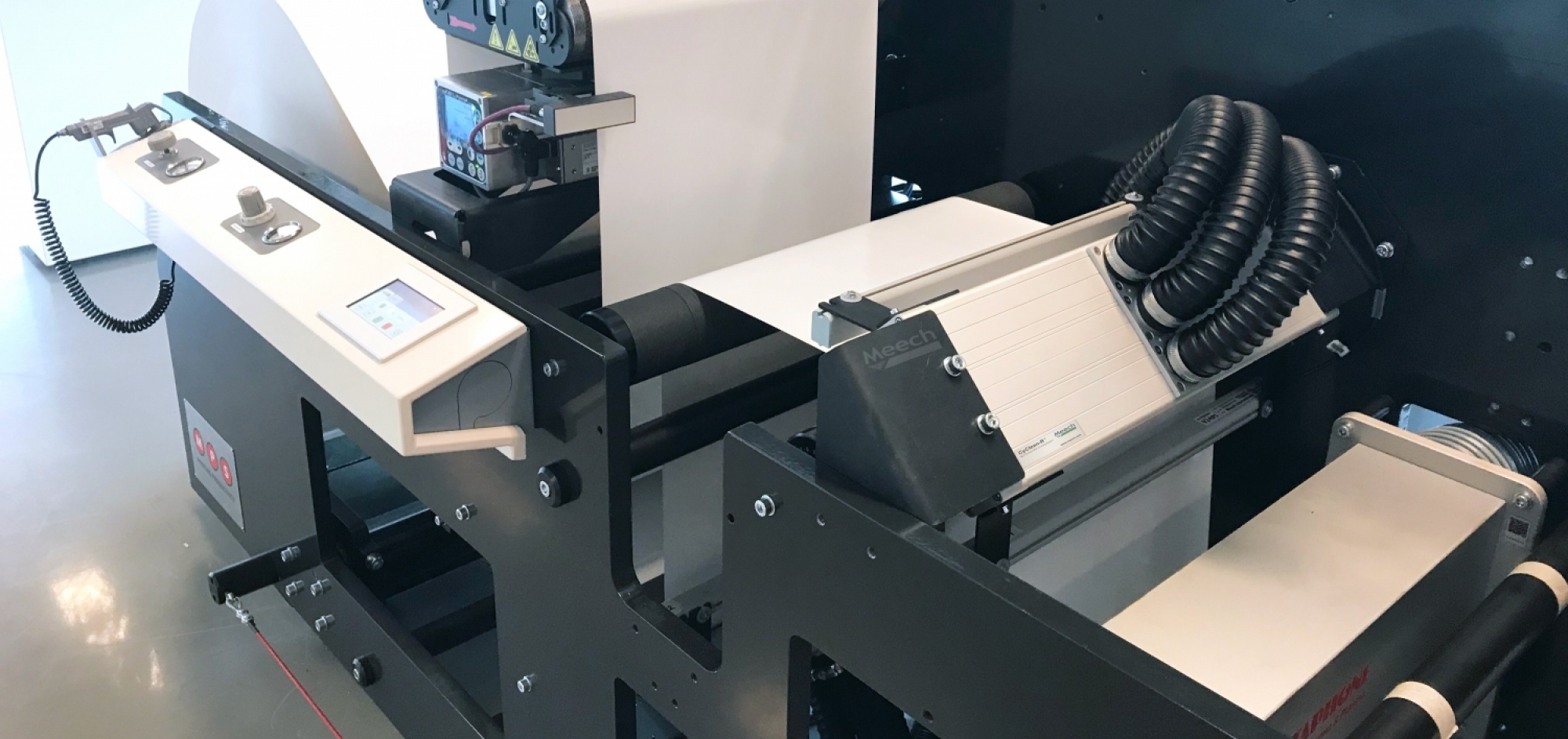 Which Web Cleaner
Is Right For Me?
Will Suit My Application?
Will Achieve The Best Results?
Our contact cleaners are used in application where contact with the web is not a concern. The cleaners physically make contact with the surface of the web to ensure surface contamination removal. 
TakClean incorporates the specially formulated TransTak elastomer contact cleaning rollers and perforated adhesive rolls which, combined, make TakClean the ultimate elastomer based web cleaning machine.
VacClean systems incorporate an enhanced contact cleaning manifold with either an Air Handling Unit (AHU) or vacuum fan unit, depending on the installation environment and web width.
Our non-contact cleaners offer a method of cleaning delicate surfaces where physical contact may cause an issue to the surface quality and finish.

The Meech CyClean™ has been designed in response to increased demand for a compact, high performance, non-contact web cleaning system.
Through the application of advanced computational fluid dynamics, Meech has optimised the cleaning efficiency of CyClean to remove and extract contamination to below 1 micron.
A CyClean system comprises three main components; the cleaning head, active static control and an Air Handling Unit (AHU).
Get In Touch
Our Web Cleaners are designed and manufactured by our in-house Engineers who work directly with customers to design the best and most efficient systems. This technical expertise is backed-up by a team of industry and application experts who are ready to offer advice and guidance on any kind of application. Let us help you select the perfect web cleaner.
"We at Webtech were looking for a web cleaning solution on our new Gidue machine without the need for constantly changing adhesive rollers. We chose the CyClean non contact system from Meech for its robust design and excellent cleaning abilities. We are delighted with the system performance and look forward to installing more of these in the time to come. The sales and service support from their local representatives has also been a very good."
"Working with Meech is an obvious choice for Edale. It enables us to offer integrated solutions to suit our customers' exacting needs."
"Since installation of the VacClean system we have seen a significant reduction in slitting dust on our final product."